Cricket has transcended its status as a sporting hobby to become an emblem of national pride and a source of unbridled passion for millions of fans around the world. As the quintessential gentleman's game, cricket holds a special place in the hearts of enthusiasts who are captivated by its strategic intricacies, thrilling contests and rich history.
From discipline and perseverance to teamwork and resilience, cricket teaches qualities that extend far beyond the boundary ropes. The game's nuances, with its various formats such as Tests, One-Day Internationals (ODIs) and Twenty20 (T20), offer a unique platform for players to showcase their skills, adaptability and mental fortitude.
Throughout history, cricket has witnessed extraordinary teams rise to prominence, leaving an indelible mark on the sport. From the invincible West Indian team of the 1980s to the dominant Australian side of the 2000s, each era has seen its fair share of iconic teams that have enthralled fans, inspired generations and encouraged many to place bets on their favourite cricket side. Placing bets on a cricket match has never been easier with many online bookies offering a range of cricket bets to their punters.
We explore the best cricket teams from different corners of the globe, celebrating the excellence, camaraderie and fierce competition that characterise this beloved sport.
10. West Indies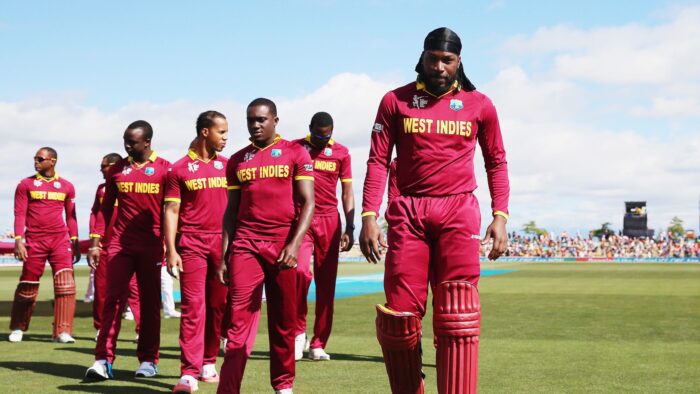 A side full of heart, the T20 team currently rank 7th in the ICC rankings having put in a strong performance against South Africa. The Windies are 7th in the ODI rankings, following a decisive series of victories over the UAE and the Test team sit at 8th. Former captain Jason Holder is their star all-rounder.
9. Sri Lanka
Sri Lanka recently won 2-1 against Afghanistan in a series of 3 ODIs. Their top four batsmen put up over 300 runs on the board in the 2nd meeting. The spin-bowling duo of Wanindu Hasaranga and Maheesh Theekshana are a force to be reckoned with, especially on the T20 circuit.
8. Afghanistan
The Afghanistan cricket squad displays an enormous breadth of talent. Rashid Khan and Fazalhaq Farooki are currently ranked as the best T20I bowlers in the world, while the former, alongside Mohammad Nabi, have delivered among the top 5 recent all-rounder performances on the ODI circuit.
7. Bangladesh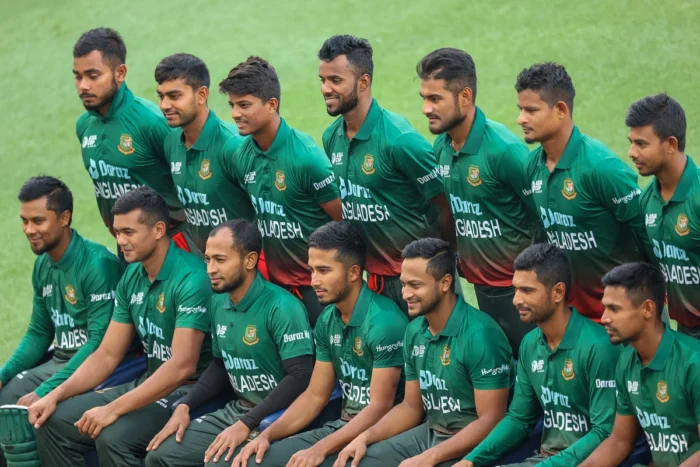 Having beaten Ireland 2-0 away in the ODI earlier this year, The Tigers are on improving form. Their Test side will be scrutinised in Pakistan later this month. Captain Shakib Al Hasan is by far and away their brightest star, ranking number one all-rounder in both ODI and T20I and is widely considered to be one of the greatest talents of the sport of all time.
6. South Africa
A solid team and one to look out for in the upcoming ODI World Cup in India this year, South Africa rank 5th in ODI and 4th as a Test side. Rassie van der Dussen has a deft capability to put large numbers of runs on the board.
5. England
Defenders of the ODI World Cup from 2019, the England side aren't currently as threatening as they once were but they have looked good in the lead up to this year's Ashes, dispatching Ireland decisively at Lord's. James Anderson's deadly left handed swing bowling is sure to play a significant part in the outcome of the Test series.
4. New Zealand
Currently 3rd, 4th and 5th across the T20I, ODI and Test team rankings respectively, New Zealand Cricket is some of the most consistent of any international side. Proving themselves against a powerful Pakistan side earlier this year, the Black Caps came away with 3 from 8 possible victories. Williamson, Henry and Boult are the team's brightest prospects.
3. India
Having shown heart at this year's 2023 ICC World Test Championship final against Australia at The Oval, India cricket is firing on all cylinders. The Test and T20I sides are currently peerless based on a fantastic run of form, helped in no small part by Suryakumar Yadav, Ravichandran Ashwin and Ravindra Jadeja.
2. Pakistan
Demonstrating their renowned prowess against NZ, the Pakistan side has a surfeit of talent in the batting department. Babar Azam, Fakhar Zaman, Imam-ul-Haq and Mohammad Rizwan all score runs for fun, which makes for a tall order for any side to field against. The side are currently 2nd in the ICC ODI rankings behind Australia only.
1. Australia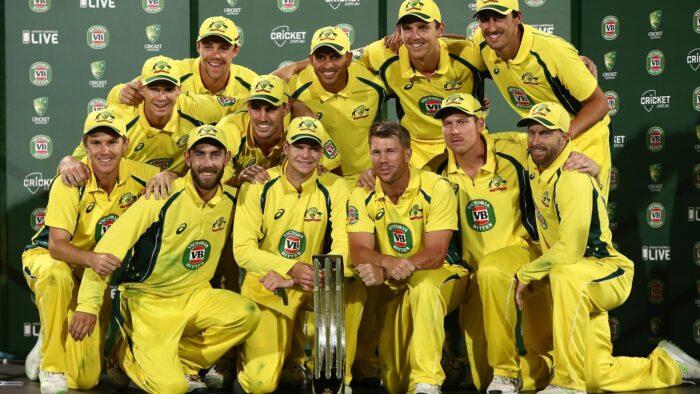 A formidable test team demonstrated by their performance in the WTC finals, Australia have a squad of experienced maturity and young hunger. Steve Smith and Marnus Labuschagne are adroit batsmen with broad shoulders to cope under high-pressure situations. Pat Cummins and Josh Hazlewood meanwhile are no strangers to despatching world-class batters themselves. The Ashes, held this year in England, is the perfect arena for them to showcase their talents.
As cricket continues to enthrall and unite fans across continents, these remarkable international teams serve as a testament to the universal passion and unwavering spirit that make the sport a true spectacle of excellence.