Renewing your flooring is a major home improvement that can give your space a fresh and updated look while keeping your budget intact. Thankfully, there's a diverse array of budget-friendly flooring options at your disposal, allowing you to achieve a significant transformation without overspending.
This blog post will delve into various economical flooring alternatives and provide practical advice on how to make savvy decisions for each room in your home without compromising your financial resources.
Laminate Flooring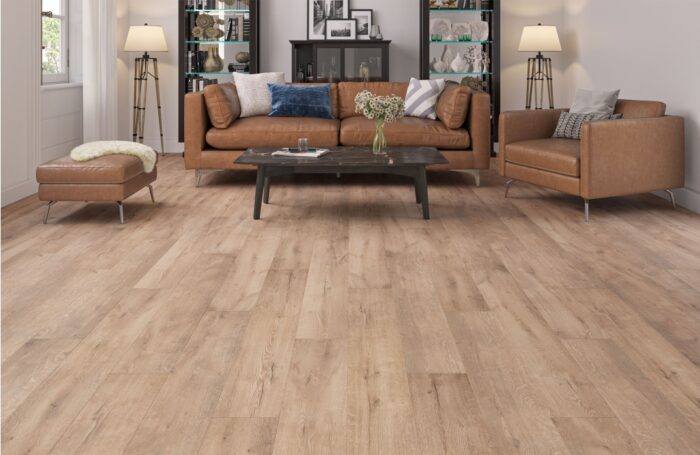 Laminate flooring is a favored option among budget-conscious homeowners due to its ability to replicate the appearance of hardwood or stone at a considerably lower cost.
The installation process is straightforward, and it offers a broad range of patterns, making it a versatile choice for any room within your residence.
Vinyl Plank Flooring
Vinyl plank flooring serves as a budget-friendly substitute for hardwood, providing both longevity and resistance to water. Maintenance is hassle-free, and it comes in a variety of designs, including wood, stone, and tile patterns.
Vinyl plank flooring is well-suited for spaces with heavy foot traffic and moist environments like kitchens and bathrooms.
Ceramic Tile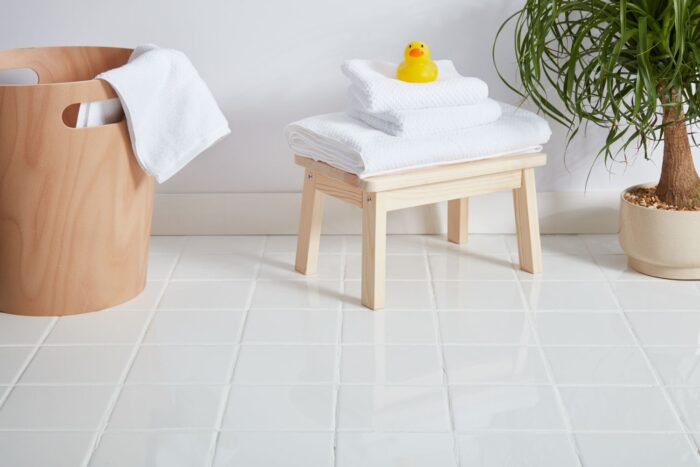 Another cost-effective alternative to explore is ceramic tile, particularly when you require a durable and water-resistant solution. With a variety of sizes, shapes, and colors to choose from, you can tailor your selection to match both your personal taste and financial considerations.
This renders ceramic tile an excellent choice for enhancing spaces such as kitchens, bathrooms, and entryways.
Linoleum Flooring
Linoleum stands as a cost-effective and enduring flooring choice that is both environmentally friendly and derived from natural sources.
It is offered in various hues and intricate designs, offering you the opportunity to infuse creativity into your flooring concept. Linoleum is particularly well-suited for kitchens and other frequently traversed spaces.
Carpet Tiles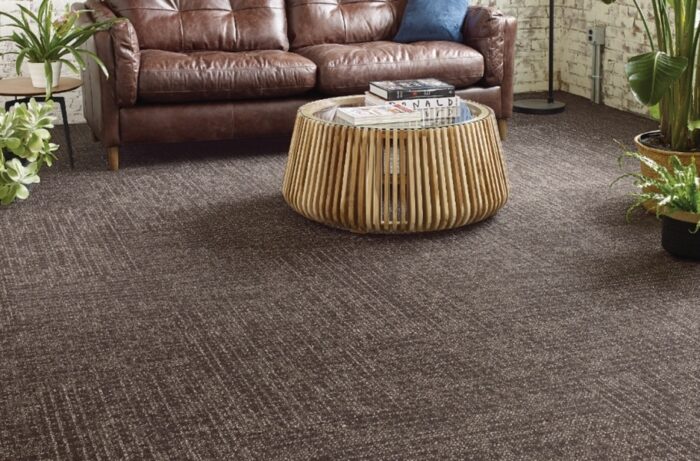 Carpet tiles present a budget-friendly substitute for the conventional wall-to-wall carpeting. Their installation is straightforward, and in the event of damage or wear to specific sections, you can conveniently swap out the affected tiles, resulting in cost savings on upkeep. Ideal for bedrooms, playrooms, and home offices.
Bamboo Flooring
Bamboo is an affordable and environmentally conscious material. It boasts durability, low maintenance requirements, and comes in an array of design options, encompassing both its natural and carbonized (dark) finishes.
Cork Flooring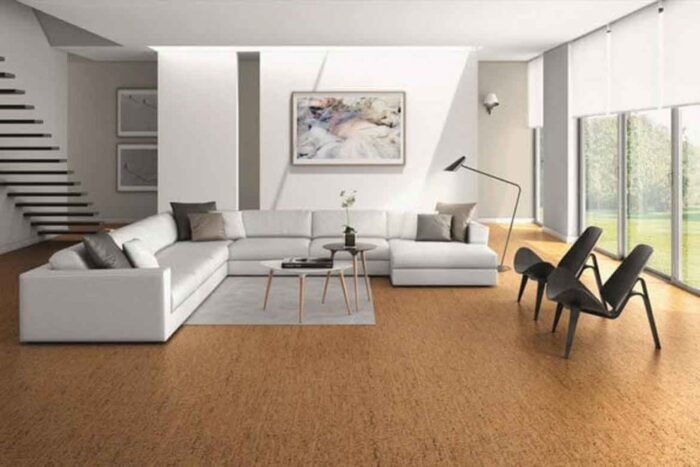 Cork is a renewable and sustainable material that is both cost-effective and ecologically friendly. It is comfortable underfoot, provides enough insulation, and is available in a number of patterns and colors.
14 Tips for Making Economical Flooring Choices
Let's explore a few tips and embark on your journey to cost-effective and aesthetically pleasing flooring solutions:
1. Do Your Research
Take the time to research different flooring options and their prices. Look for sales, discounts, and promotions from local stores or online retailers.
2. Consider DIY Installation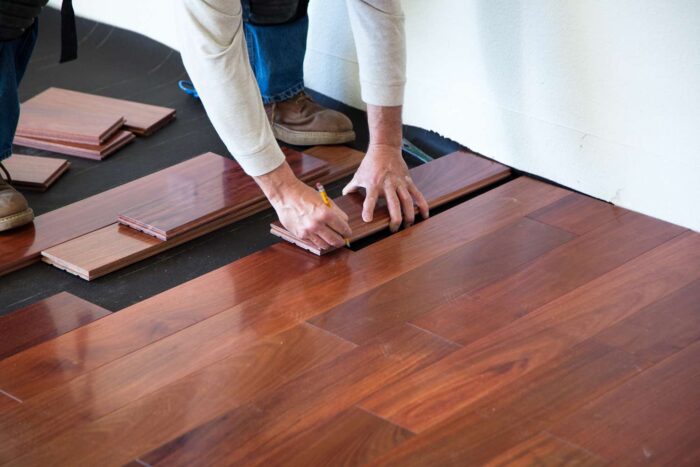 Installing flooring yourself might help you save a lot of money on labor charges. Many flooring materials are intended for do-it-yourself installation, and there are numerous online tutorials to help you along the way.
3. Opt for Remnants
If you're considering carpeting, check for carpet remnants at your local flooring store. These are often discounted and can be a budget-friendly way to carpet smaller areas or rooms.
4. Prioritize High-Traffic Areas
If you have a limited budget, prioritize updating the flooring in high-traffic areas such as the living room, kitchen, or foyer. This will have the most influence on the overall appearance of your property.
5. Maintenance Matters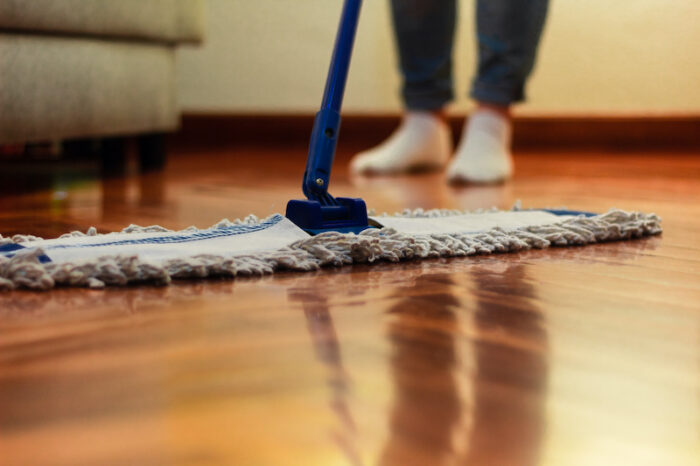 Consider the long-term maintenance costs when choosing your flooring. Some materials require more upkeep than others, so factor that into your decision-making process.
6. Refurbish Existing Flooring
Before tearing out your current flooring, assess its condition. In some cases, hardwood floors can be refinished to look like new, saving you the expense of installing entirely new flooring. If you have hardwood floors hidden beneath an old carpet, this could be a fantastic cost-saving option.
7. Look for Outlet Stores and Clearance Sales
Outlet stores and clearance sales often offer flooring materials at a fraction of the regular price. While the selection might be limited, you can find some excellent deals on high-quality materials.
8. Consider Secondhand or Reclaimed Materials
Reclaimed wood, salvaged tiles, and secondhand carpeting can be a unique and budget-friendly choice. Look for local salvage yards, online marketplaces, or building material reuse centers to find discounted materials with character.
9. Explore High-Quality Flooring Solutions Online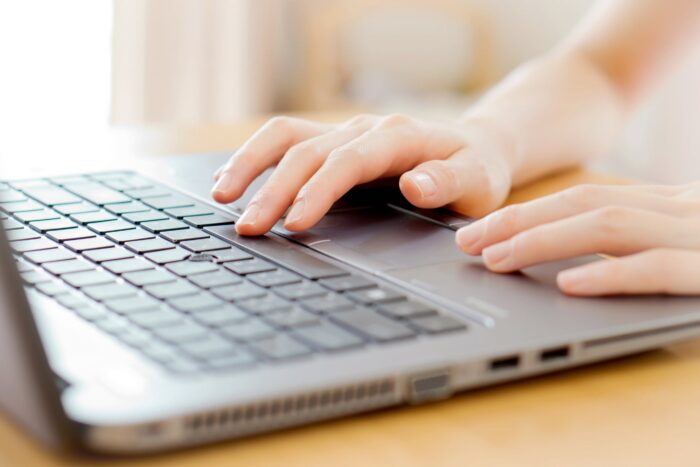 In our quest for budget-friendly flooring, one invaluable tip is to explore high-quality flooring solutions online. The internet is a treasure trove of information and opportunities when it comes to finding affordable yet high-quality flooring materials.
You can browse a wide array of options, compare prices, and read reviews from other homeowners who have already tested these materials in their own spaces.
Online retailers often offer discounts and promotions that can make premium flooring materials more accessible. So, before you make a final decision, don't forget to harness the power of the internet to discover the high-quality, budget-friendly flooring options that perfectly suit your home.
10. Opt for Floating Floors
Floating floors, like floating laminate or engineered hardwood, are not glued or nailed to the subfloor. They are relatively easy to install and can save on installation costs, as they don't require adhesives or nails.
11. Plan for Future Upgrades
If you're on a tight budget now but have plans to upgrade your flooring in the future, consider installing an interim, budget-friendly solution. For example, you might choose a durable and economical option for now, with the intention of upgrading to your dream flooring once your budget allows.
12. Negotiate and Compare Quotes
If you decide to hire professionals for installation, be sure to obtain multiple quotes and negotiate the best price. Contractors may be willing to offer discounts or package deals for multiple rooms.
13. Check for Manufacturer Rebates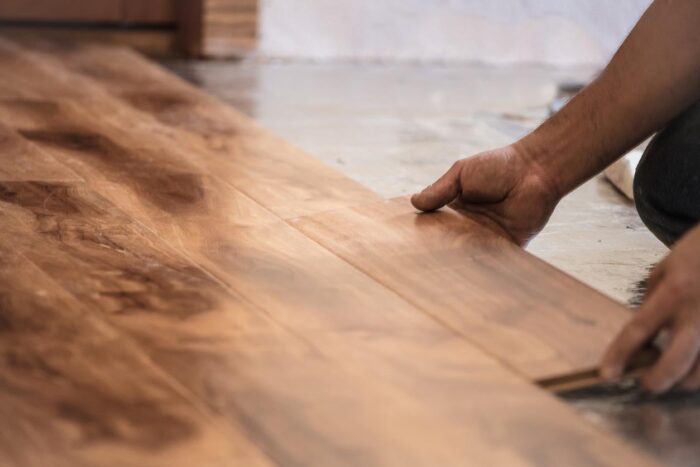 Some flooring manufacturers offer rebates or incentives for choosing their products. These can be a great way to save money on your flooring project.
14. Budget for Underlayment and Accessories
Don't forget to account for underlayment and other accessories like transition strips, adhesives, and floor padding. These items can add to the overall cost, so include them in your budget planning.
Conclusion
Updating your flooring doesn't have to be an expensive task. You can remodel your house on a budget by making the correct decisions and using your imagination. Whether you choose laminate, vinyl plank, linoleum, ceramic tile, or carpet tiles, there is an economical flooring choice for every space.
By following the advice offered, you'll be well on your way to attaining a new, stylish appearance for your house without breaking the budget.