There is nothing more thrilling than going on long bike rides with your friends and exploring the wilderness. The thrill, the adrenaline, and the taste of freedom are something that you can only experience on a bike, and naked bikes are perfect for that. Fewer fairings, more power, and the throttle to die for, what else does one want? So, if you are also looking for a naked bike to experience the thrill, then you have come to the right place. Read ahead to find out about the best naked bikes in the market for you to explore.
Why Naked Bikes Are Best for Adventure?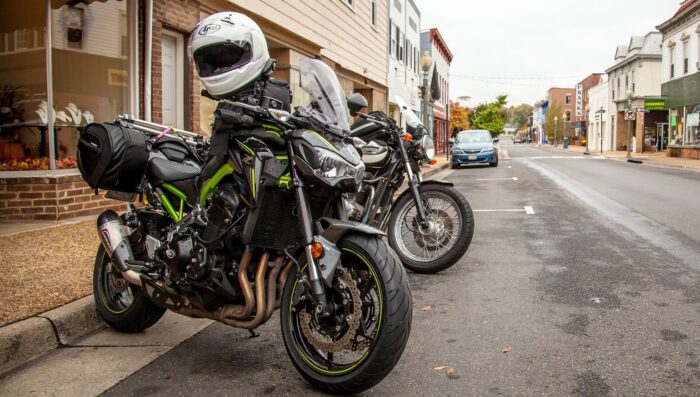 Naked bikes, also known as streetfighters, are often considered a great option for adventurous riding due to several reasons:
They feature a lightweight design, which enhances their agility and manoeuvrability. They are built to handle various road conditions.
Naked bikes offer an upright riding position, with higher handlebars and a more relaxed posture than sports bikes. This riding position provides better visibility and control, allowing riders to spot obstacles and oncoming traffic and change road conditions more effectively.
It has a power delivery tuned for practical and responsive performance. They offer a good balance between power and torque, allowing riders to enjoy spirited acceleration and swift overtakes.
Naked bikes often feature a minimalist design, with fewer fairings and bodywork than fully faired motorcycles. This simplicity translates into easier maintenance and repair and lower costs in case of accidental damage.
They are more affordable than their fully faired counterparts or specialised adventure motorcycles. Their simpler design and construction result in a lower overall cost, making them accessible to a broader range of riders.
However, it is important to note that "adventure" can vary among riders. Suppose your definition of adventure includes long-distance touring and exploring the world. In that case, specialised motorcycles with raw power might be more suitable due to their enhanced off-road capabilities, larger fuel tanks, and long-haul comfort features. The choice between naked bikes and other motorcycles depends on your preferences, riding style, and the type of adventures you plan to undertake.
Best Naked Bikes in the Market
KTM 390 DUKE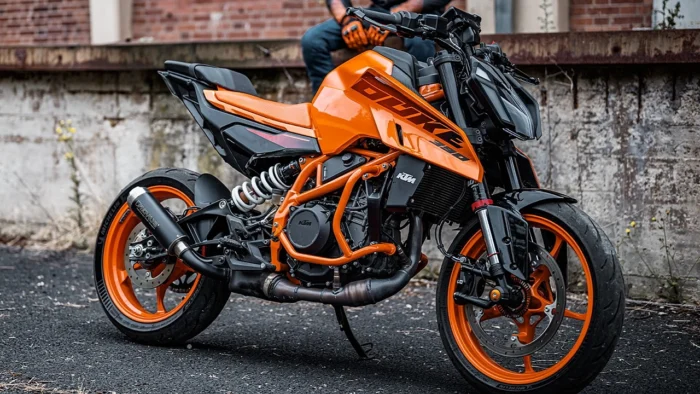 The KTM 390 DUKE, a remarkable product of engineering excellence, commands attention with its compelling blend of performance, innovation, and aesthetic appeal. This dynamic streetfighter is a testament to KTM's commitment to delivering an exceptional riding experience.
The KTM 390 DUKE exudes an aura of purposeful aggression. Its sharp, angular lines are accentuated by a striking orange colour scheme, creating a visually arresting presence that captivates onlookers. The attention to detail is evident, from the precisely sculpted bodywork to the intricately designed alloy wheels, showcasing the bike's commitment to form and function.
Beneath the surface, the KTM 390 DUKE houses a high-performance engine. The liquid-cooled, single-cylinder engine delivers an exhilarating power-to-weight ratio. LED lighting illuminates the road ahead, enhancing visibility and ensuring a clear path even in challenging conditions.
KTM 125 DUKE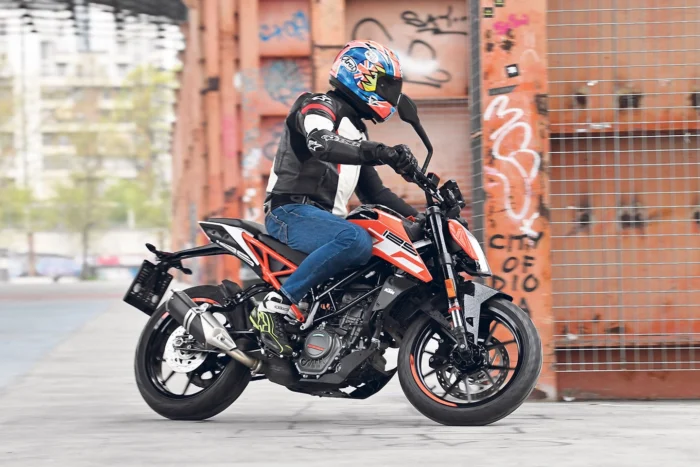 The KTM 125 is one of the best naked bikes in the market in the 125cc category. The bike has a race-inspired design and a compact engine that delivers 14.5 PS of Power, ready to take over the trails with ease. The best naked bike is fixed by the two overhead camshafts, which result in an extremely reliable and long-lasting engine.
The bike also comes equipped with a world-class chassis, which is paired with a lightweight split steel trellis frame. The bike's weight is close to the bike's centre of gravity, which maximises its precision and how the rider handles the bike.
When buying a bike for adventures, it is necessary to buy a bike with a good suspension system which is available in the KTM 125 DUKE. The suspension forks allow the rider to keep riding the bike for stretched bikes without feeling any stress on the body. All these features make KTM 125 DUKE one of the best naked bikes in the market.
Conclusion
KTM stands at the forefront of manufacturing the finest naked bikes, setting a benchmark for excellence in the industry. KTM has carved a niche for itself, delivering unrivalled performance and exhilarating riding experiences. At the heart of every KTM's best naked bike lies a potent combination of cutting-edge technology and precision craftsmanship. KTM's unwavering attention to detail is evident in every aspect of its naked bikes. When you choose a naked bike from KTM, you embrace a legacy of excellence. Each model is a testament to the brand's relentless pursuit of perfection, offering riders unparalleled performance, style, and reliability. So, if you seek the thrill of the open road and desire to stand out from the crowd, it is time to immerse yourself in the world of KTM's best naked bikes and experience the sheer exhilaration that awaits.