London is one of the most vibrant and exciting cities in the world, and there is never a shortage of things to do, especially when it comes to partying. Whether you are a Londoner or a visitor, the city offers an array of options to party, meet new people and have a great time. This guide is specifically tailored for single men who are looking for the ultimate party experience in London in 2023.
Nightclubs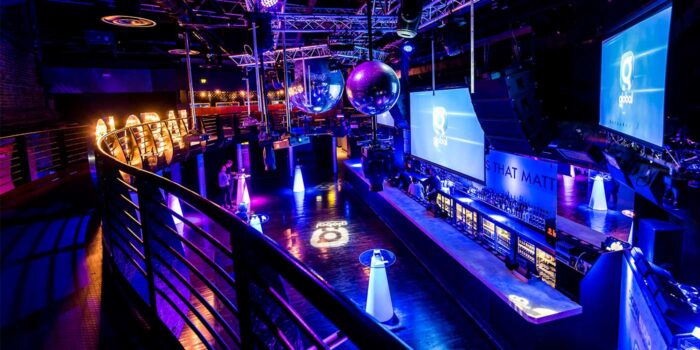 Nightclubs are a staple of the London nightlife scene, offering a unique and vibrant experience for partygoers. As a single man, visiting a nightclub in London can be an exciting and thrilling experience, and there are a plethora of options to choose from.
Variety of options
From iconic venues like Fabric and Ministry of Sound, to exclusive nightclubs like the Box and Annabel's, London has a diverse range of nightclubs that cater to all tastes. Whether you're into electronic dance music, hip-hop and R&B, or more alternative genres, there is a nightclub for you.
Atmosphere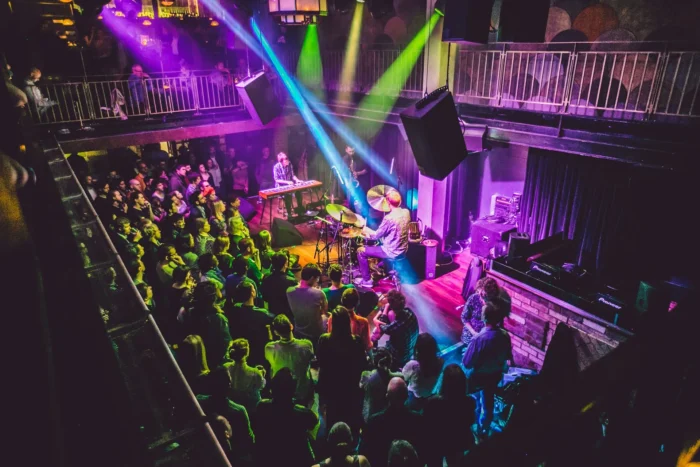 The atmosphere in London's nightclubs is second to none. From the moment you step through the doors, you'll be greeted with pumping music, flashing lights, and a sea of people dancing and having a great time. The energy in these venues is contagious, and it's easy to get caught up in the excitement.
Meeting new people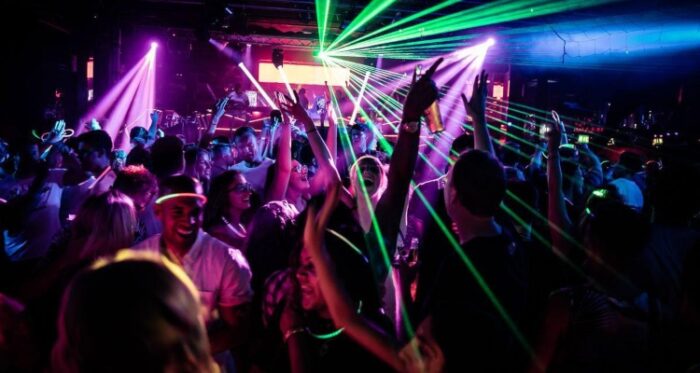 One of the best things about nightclubs is the opportunity to meet new people. As a single man, you can mingle with other partygoers and potentially meet someone special. London's nightclubs attract people from all walks of life, making it a great place to expand your social circle.
Tips for a great experience
To make the most of your nightclub experience in London, it's important to be prepared. Dress appropriately for the venue, as some nightclubs have strict dress codes. Arrive early to avoid long queues, and be sure to bring cash or a card to purchase drinks. Lastly, make sure to stay safe and drink responsibly.
Bars and Pubs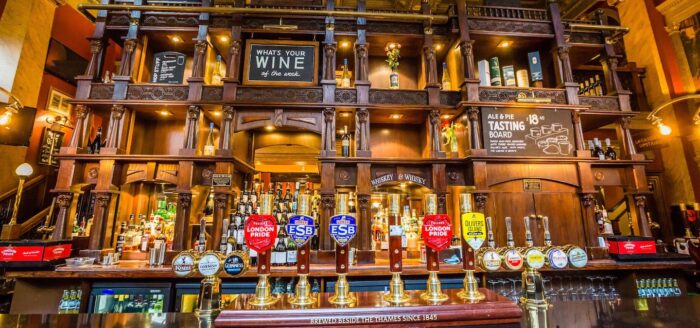 If you prefer a more relaxed and casual atmosphere, there are plenty of bars and pubs in London that cater to single men. The city is known for its traditional pubs, where you can enjoy a pint of ale or a cocktail while chatting with locals or other tourists. The best pubs to check out include The Churchill Arms, The Mayflower, and The Anchor. For a more upscale experience, you can head to a rooftop bar like The Aviary or Madison.
Events and Parties
London is a city that never sleeps, and there are always events and parties happening around town. As a single man, you can take advantage of these events to meet new people and have a great time. Here are some of the most popular events and parties in London.
Music Festivals
London hosts some of the biggest music festivals in the world, with Wireless and Lovebox being two of the most popular. These festivals feature a variety of genres, including hip-hop, electronic dance music, and more. You can expect to see some of the biggest names in music performing, as well as up-and-coming artists.
Rooftop Parties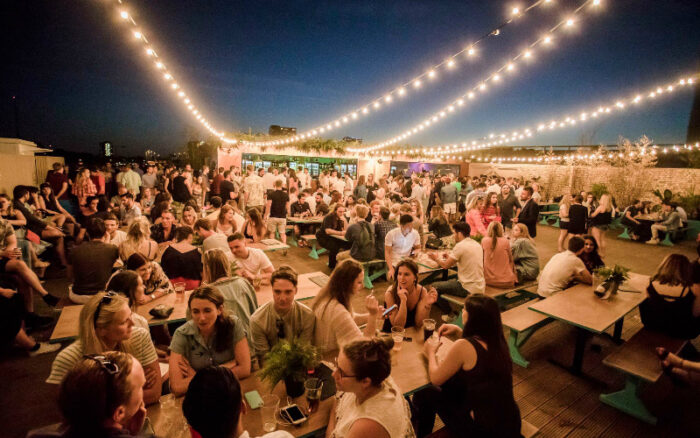 Rooftop parties are a great way to enjoy stunning views of the city while socializing with other partygoers. Skylight and Pergola are two of the most popular rooftop party venues in London, offering a variety of food, drinks, and entertainment.
Immersive Experiences
London is home to a variety of immersive experiences, where you can step into another world and interact with actors and performers. Secret Cinema is a popular event that combines film screenings with live performances, while The Crystal Maze Live offers a fun and challenging experience where you can solve puzzles and challenges.
Other Parties
In addition to music festivals, rooftop parties, and immersive experiences, there are a variety of other parties happening around London. These include costume parties, beach parties, and themed parties. You can also check out events like Silent Disco or club nights that cater to specific genres of music.
Gentlemen's Clubs
Gentlemen's clubs are a unique aspect of London's nightlife scene, offering a more adult-oriented experience for single men. While these clubs may not be for everyone, they can provide a fun and exciting night out. You can also always find London escorts. Here's what you need to know about gentlemen's clubs in London.
Types of Gentlemen's Clubs
There are different types of gentlemen's clubs in London, ranging from strip clubs to burlesque shows. Some popular gentlemen's clubs in the city include Spearmint Rhino, Platinum Lace, and Secrets. These clubs offer everything from lap dances to full-on shows and cater to a variety of preferences.
Cost and Admission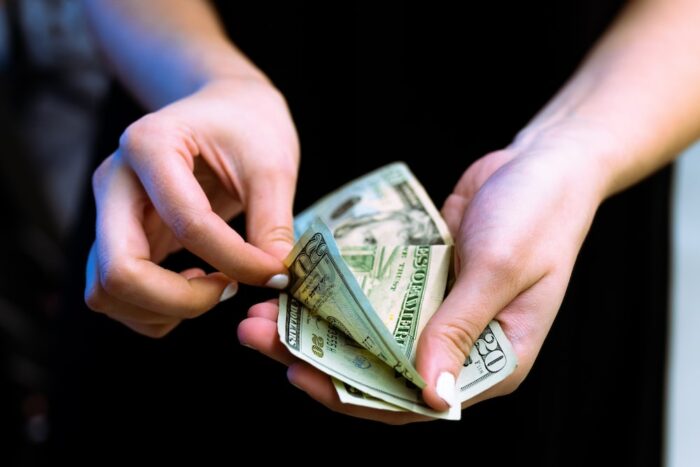 Admission fees and drink prices in gentlemen's clubs can vary greatly depending on the venue. Some clubs offer free entry, while others charge a fee. It's important to remember that drinks in these clubs can be expensive, so it's best to budget accordingly.
Etiquette
When visiting a gentlemen's club, it's important to follow proper etiquette. Always respect the performers and staff, and never touch them without their consent. Keep in mind that photography and video recording are usually prohibited in these venues. Also, be aware of your surroundings and belongings, as these clubs can be busy and crowded.
Safety Tips
While partying in London can be a lot of fun, it is important to stay safe. Here are a few tips to help you stay safe while enjoying the London nightlife scene:
Always stay aware of your surroundings and avoid walking alone at night.
Drink responsibly and know your limits.
Always have a charged phone and let someone know where you are going and when you expect to return.
If you are taking a taxi or ride-sharing service, make sure to verify the driver's identity and the vehicle's details before getting in.
If you feel uncomfortable or threatened, do not hesitate to call the police.
Conclusion
London is a city that never sleeps, and there are plenty of opportunities for single men to party and have a great time. From nightclubs to bars and pubs, events and parties, and gentlemen's clubs, there is something for everyone. By following these safety tips and being responsible, you can enjoy the ultimate party experience in London in 2023.