Study in Australia for Indian Students
In this Article we know about how many Indian students in Australia. In recent years, Australia has risen in popularity as a destination for Indian students seeking higher education and, more specifically, the acquisition of vocational skills.
The influx of Indian students to Australia for higher education skyrocketed between 2013 and 2016. Australia has seen a significant increase in applications from India over the past few years, largely as a result of the high quality of education offered there, the diversity of its student body, and the variety of jobs available to graduates. Also you know about Australlia capital and currency, so you have idea about that.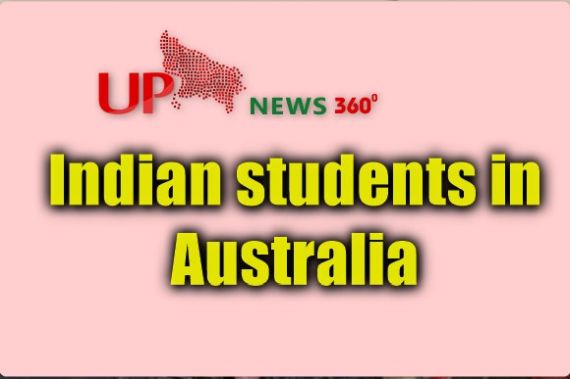 According to data compiled by the Australian Department of Home Affairs, the number of Indian students granted student visas to Australia in 2018-19 increased by 32% from the previous year. There were the most Indian students at universities in and around Melbourne and Sydney, followed by other popular cities like Brisbane, Adelaide, Perth, Canberra, and others.
Why Choose Australia?
More than 1,200 institutions and over 22,000 courses are available in Australia, providing a wide variety of educational opportunities for international students. Students have access to a wide variety of academic programs, from kindergarten through graduate school, from English language courses to bachelor's, master's, and doctoral degrees (at universities).
Foreign students in Australia are protected and encouraged to receive a high-quality education under Australian law, regardless of the nature of their studies or the length of their stay. Unsurprisingly, Australian urban centers have a long history of being among the world's best places to live and study.
An Indian Student's Guide to Australia
Australia, one of the world's ten happiest nations, is also a cultural melting pot, with more than half the population being immigrants or the children of immigrants. A student receives a truly international education here, as cuisines and festivals from all over the world are celebrated and eaten. The variety of people and ways of life in this area make it stand out as special.
Students can take a break from their studies and enjoy the many tourist attractions Australia has to offer, including its natural beauty and beaches, art and architecture, culture and history, sports, and adventure.
Is Australia Budget Friendly?
Indian students say the country's low tuition rates are a major selling point. Australia's attractive scholarship opportunities and plentiful part-time work options make it a desirable study abroad destination. Tourism, retail, hospitality, and many others are student-friendly from the perspective of Indian students, making it simpler to find a part-time job and earn some exposure and money to help offset the cost of living in Australia.
Australia Awards Scholarships (AAS) are a type of government-funded scholarship available to international students studying for a bachelor's, master's, or doctoral degree in Australia. As an added bonus, many universities also provide financial aid to international students enrolled in their undergraduate and graduate programs.
Training Opportunities in Australia
Business, technology, the arts, the sciences, and so on are just some of the many disciplines represented at Australia's educational institutions, not to mention a wide variety of professional certifications. Australia is a great place to further your education, whether you want to pursue a double Master's degree or an undergraduate double major. Australia is home to 39 different universities, some of which are among the world's best (like the Go8 universities).
The aforementioned institutions are public (except a few). They can be found in all of Australia's mainland states and territories except for the Australian Capital Territory and Tasmania.
Foreign students who study in Australia for at least two years and earn a Bachelor's Degree and Master's by Coursework Degree are eligible for up to two years of post-graduation employment. Graduates with a Master's by Research degree have three years to use their work right, while those with a Doctorate degree have four.
Each and every one of our courses have been approved by the Australian Qualifications Framework, so that's good news (AQF). Courses at the undergraduate and graduate levels are included in this category as well as those at VET and TAFE institutions and language schools.
Since the 1990s, the number of Indian students studying in Australia has increased rapidly. In 2015-16, there were over 100,000 Indian students enrolled in Australian universities and colleges. This makes India the second largest source of international students in Australia after China.
There are many reasons why Indian students choose to study in Australia. These include the high quality of education, the opportunity to gain international experience, and the chance to meet people from all over the world.
Indian Students in Australian Universities
The number of Indian students studying in Australia has increased significantly in recent years. Indian students made up the second largest group of international students in Australia in 2018, with over 130,000 enrolled in universities across the country.
There are a number of reasons why Indian students choose to study in Australia. Australian universities are highly regarded internationally, and offer a quality education at a relatively lower cost than some other countries such as the United States. Additionally, Australia is seen as a safe and welcoming place for international students, with a diverse range of people and cultures.
Indian students often find that they fit in well in Australian universities. They are able to meet other students from all over the world, while still being part of a large community of Indian students. This can make the transition to university life easier, and help Indian students feel more comfortable and supported while studying abroad.
Benefits of Australian Education
It is no secret that Australia offers some of the best educational opportunities in the world. Australian universities are ranked highly in international rankings and the country boasts a high quality of life. But what are the specific benefits of an education in Australia?
For one, Australian universities offer a well-rounded education. Studies show that graduates from Australian universities are more likely to be employed full-time than their counterparts from other countries. They are also more likely to be satisfied with their jobs.
In addition, an education in Australia can provide students with valuable skills and experiences that will benefit them throughout their lives. For example, Australian students have access to cutting-edge technology and facilities, which can help them develop important 21st-century skills. They also learn how to live independently and manage their time effectively – skills that will be invaluable in any future career.
Conclusion
Hope you know about Indian students in Australia. Indian students account for a disproportionately large share of Australia's international student body, at nearly 20%. In the first quarter of 2023, there were 72,642 Indian international students studying in Australia.