Brands don't show up in a few days. There is a lot of thinking behind the elements that gather to make a brand. For instance, a brand's logo plays a key role in making it popular amongst the masses. The future of any brand relies heavily on its logo.
A logo is an effective way to reflect the trade and core values of a brand.Additionally, it sets the tone for the visual identity of a brand. Hence, it is essential to come up with a catchy logo that can grab the attention of the targeted audience at once and entice them to purchase from the brand.
Even if they don't purchase anything from the brand after seeing the logo, a catchy logo will make its place in their mind, and they will remember it the next time they want to purchase something similar.
However, it is worth mentioning that coming up with a compelling logo is a challenging task. You have to consider multiple factors while doing so. These factors include the trends in a particular industry, logos used by competitors, and the current design approach used by most brands.
In addition to the methods mentioned above, the ability of a brand's logo to reflect its message to targeted consumers is also considered before selecting a logo. The conventional way of designing a logo involves hiring the services of a seasoned designer.
The process can take several days or even weeks because of the various drafts made and discarded during the process to reach one final decision. However, sometimes the selected design is different from the right fit for the long run.
A logo maker app, on the other hand, could help you design a bespoke logo in no time. We will discuss one such app here to help you. Read on to learn more.
An Introduction to Logo Maker – Logo Design App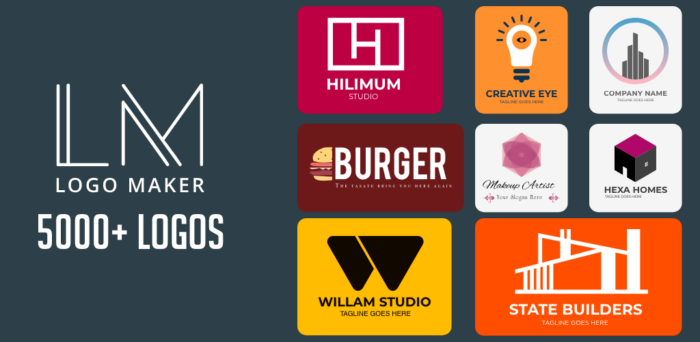 The app we will discuss in this article is Logo Maker – Logo Design App, which is compatible with smartphones running on Android OS. Read on to learn more about it.
What is Logo Maker – Logo Design App?
Smartphones with Android version 5.0 can easily run the app without difficulties. It is a popular app downloaded by over 10 Million android users worldwide. This free logo maker app can help you deal with designing a logo as a DIY project. This app can help you design a bespoke logo for your brand quickly by providing various predesigned logo templates sorted according to various industries and multiple editing options.
A few standout features of this logo creator app are its friendly UI, multiple import and export options, ability to save design drafts, and availability of multiple font styles.
This app also provides numerous predesigned logo templates sorted according to various categories for ease of users.
How Does Logo Maker Work?
The working of this logo maker is quite simple. You don't need to be a design pro or someone with exceptional knowledge of traditional design tools. Using this app is quick and easy. All you have to do is open the app on your Android smartphone and ensure the Android OS version is 5.0 or above. Once the app is open, search for the industry in which your brand works.
Once you enter the name of the industry, you will see various predesigned templates fitting the requirements of your industry and brand. Next, you can browse the options offered to look for your desired ones. Once you find the right template, you can choose and modify it. Soon, you will end up with a bespoke logo design according to your preferences.
The Benefits of Using Logo Maker App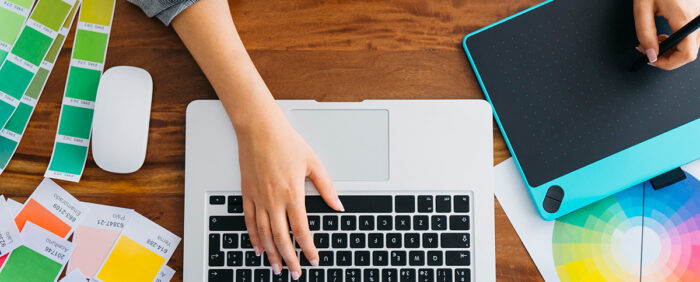 As we have already discussed essential details about Logo Maker – Logo Design App, including its working and standout features, it is time to understand how it can benefit users.
Further details are given below:
●     Free to Use
As mentioned earlier, you can use this logo maker free of cost. If you are running low on budget and don't have substantial expenses to hire the services of a seasoned designer, then this app is the right option. Instead of hiring a newbie with limited experience in logo designing, you can design a bespoke logo yourself without spending too much through this app.
●     Less Time and Effort Required
Another key benefit of using this app is its ability to help you save significant time and effort that otherwise go into the logo design process and multiple revisions. Instead of limiting your productivity because of the time and effort spent on the conventional logo designing process, you can easily design a customized catchy logo quickly, which helps you ensure top-notch productivity.
Conclusion!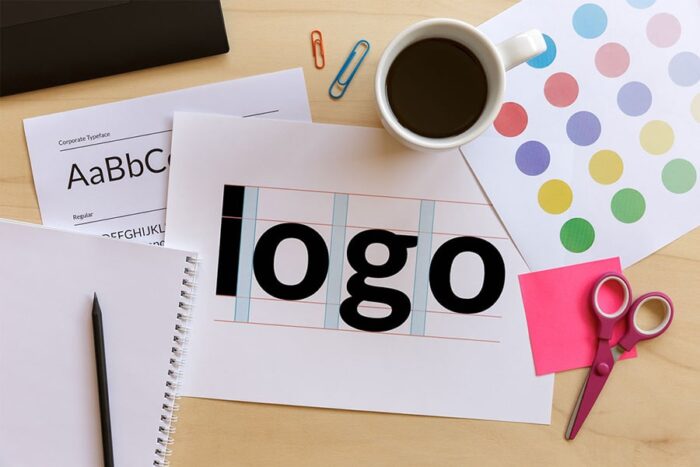 Designing a logo for a brand is a challenging task if done conventionally. The process requires multiple revisions, significant time, and a considerable budget.
However, using a tool like Logo Maker – Logo Design App that allows you to design a catchy bespoke logo quickly can help you save significant money, effort, and time.
We have discussed this app in detail to help you learn how it can be helpful for you.
Hopefully, you will learn a lot from this article and use this app to design or redesign your brand's logo in the coming days.