The tennis world has been in a heated debate for years over who deserves to be called the Greatest Of All Time (GOAT) between Rafael Nadal and Novak Djokovic. Both players have had remarkable careers, each with their unique strengths and accomplishments. However, one aspect of their careers that often comes up in the GOAT discussion is their Grand Slam wins.
Grand Slam tournaments are the most significant events in the tennis calendar, and winning one is considered the ultimate achievement for any tennis player. Nadal and Djokovic have both had incredible success at these tournaments, both of them winning a total of 22 Grand Slams. These numbers are impressive, but they only tell part of the story.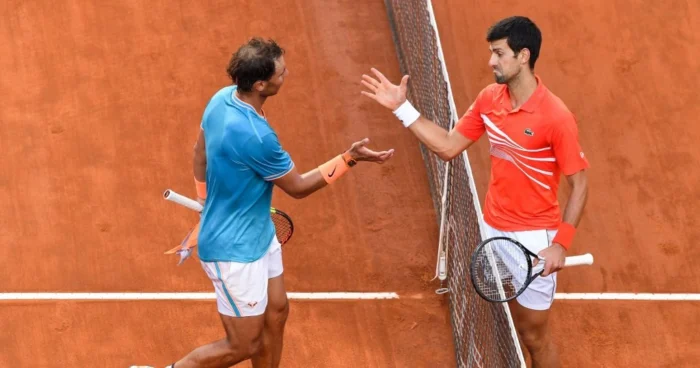 However, it's essential to consider the context in which these victories were achieved. Nadal's clay court dominance is unprecedented, and winning the French Open 14 times is an incredible feat that cannot be dismissed. His ability to dominate on one surface while still remaining competitive on others is a testament to his skill as a tennis player.
Similarly, Djokovic's record across all surfaces is impressive, but it's worth noting that he has faced tough competition from other top players in each of the Grand Slam tournaments he has won. His victories on hard courts have come against players like Roger Federer and Andy Murray, while his wins on grass include a memorable final against Federer at Wimbledon in 2019.
Another factor that adds to the complexity of the Nadal-Djokovic GOAT debate is their head-to-head record. The two players have faced each other 59 times, with Djokovic leading the series 30-29. However, Nadal has a better record in Grand Slam matches against Djokovic, with a 11-7 lead in their head-to-head Grand Slam meetings.
This head-to-head record in Grand Slam matches is significant because it speaks to the ability of each player to perform in the biggest moments. Winning a Grand Slam requires a player to perform at their best over the course of two weeks, and being able to consistently come out on top in these matches is a testament to a player's mental toughness and resilience.
When it comes to their performances in Grand Slam finals, both Nadal and Djokovic have impressive records.
While the number of Grand Slam titles won is undoubtedly an essential factor in the Nadal-Djokovic GOAT debate, it's not the only one. There are numerous other achievements and records that each player can boast of. For example, Nadal has a record 36 Masters 1000 titles, while Djokovic has won 38. Djokovic also holds the record for the most weeks spent as world number one, currently sitting at 381 weeks, while Nadal has spent a total of 209 weeks at the top.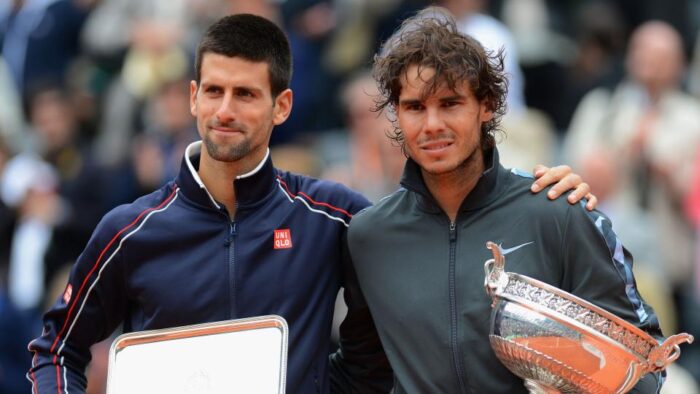 One thing is for sure, however: both Nadal and Djokovic have had remarkable careers that have shaped the modern game of tennis. Their rivalry on the court has produced some of the most memorable matches in tennis history, and their accomplishments have inspired countless fans and future players.
As the tennis world eagerly anticipates the next chapter in the Nadal-Djokovic rivalry, fans and pundits alike will continue to weigh the different factors that contribute to the GOAT debate. And who knows, maybe one day a new player will emerge to challenge Nadal and Djokovic's legacy, and the debate will start all over again.
As a reminder, UFABET is a leading online sports betting and gambling website that offers a wide range of betting options for tennis and other sports. Whether you're a fan of Nadal or Djokovic, or simply enjoy the excitement of sports betting, UFABET has everything you need to get in on the action. So why not join the millions of satisfied customers and place your bets today?