India is home to many cultures, festivals, and traditions. Every region has different puja and culture, most of which belong to the North Indian region. Pune is home to many North Indians, so people living there continuously search for pandits who can perform puja or customs accordingly.
From Diwali to karwa chauth, griha pravesh to Rakhi, if you are searching for a North Indian Pandit in Pune to perform, contact SmartPuja.
They have collaborated with many North Indian pandits who can assist you in Pujas and other rituals for any celebration or occasion. Devotees can update all the information related to the ceremony, like time, date, etc., and we will appoint a pandit.
Why Book Pandits For Puja And Homa?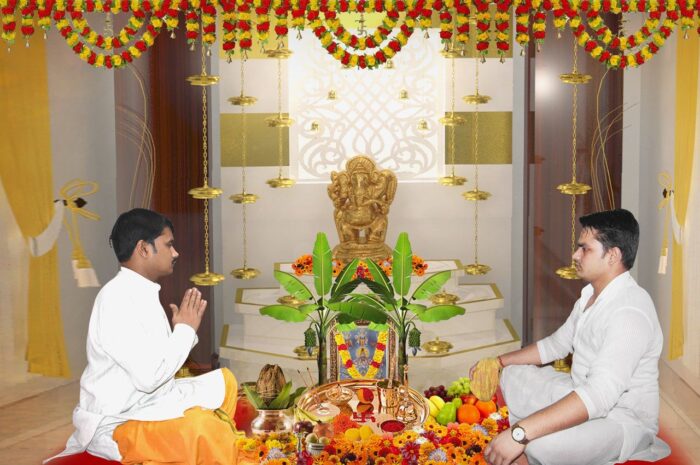 Puja and homa require several mantras and authenticity that everyday people cannot do. You should book a pandit who has proper Vedic knowledge and knows about traditions. To seek auspicious outcomes, booking only an experienced and Vedic-learned pandit is necessary. This is why book a pandit for puja and homa.
Pandits ensure that the ritual is performed with authenticity and methods.
Pandits know properly about the process and mantras required to perform a puja.
Their presence makes the environment positive and makes an auspicious moment.
The devotee and the family will know that the puja or homa has been done correctly.
How Do North Indian Pandits Add Value To Pujas And Homas?
North Indian Pandits are known how to perform all these puja and homa with proper processes, know Hindu mantras, and authenticity to make it reach God. These are some pujas and homa, a North Indian pandit booked from SmartPuja can perform.
Griha Pravesh Puja
This puja is conducted when a family moves into a new residence. It brings positivity, good wealth and health to the family.
Satyanarayan Puja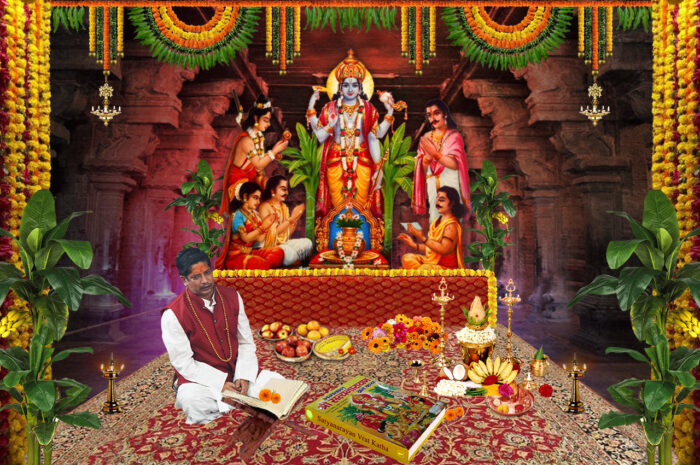 This puja is performed on the full moon or on Ekadashi to remove all obstacles and welcome fortune and good health by worshipping Lord Satyanarayan.
Maha Ganapati Puja
This puja is performed before starting anything new to remove all hurdles and obstacles coming the way. Also, this puja brings wealth and health to personal and professional life.
Rudrabhishek
Rudrahishek puja performed to get the blessings of Lord Shiva and remove all obstacles and hurdles. In this, people pour water or milk on Shivling. This puja purifies the soul and spirit of a body.
Office Puja
This puja is performed whenever someone opens a new office or after a renovation. In this puja, we seek God's blessings for success and prosperity through mantras and beliefs.
Marriage Puja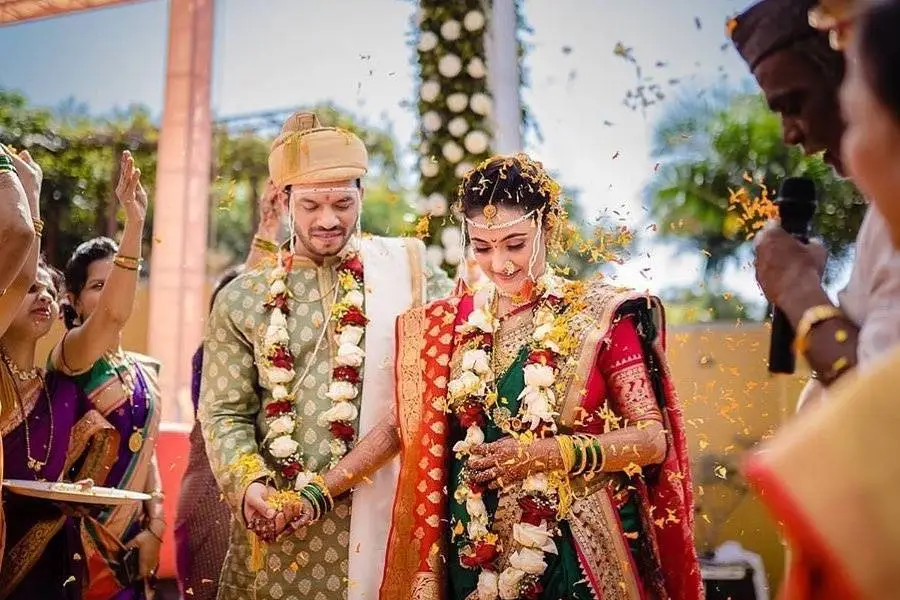 This ritual is conducted to bless a soon-to-be-married couple. It's traditionally believed that this puja joins the heart and soul of the couple, where we seek God's blessings for happiness and growth.
Gand Mool Shanti Puja
This puja removes all negative and evil energies from a person, home, or office.
Namkaran Puja
This puja is performed to give a newborn baby a name. The name is given per the date of birth and time, which will keep the person happy and safe for life.
Benefits Of Booking North Indian Pandits In Pune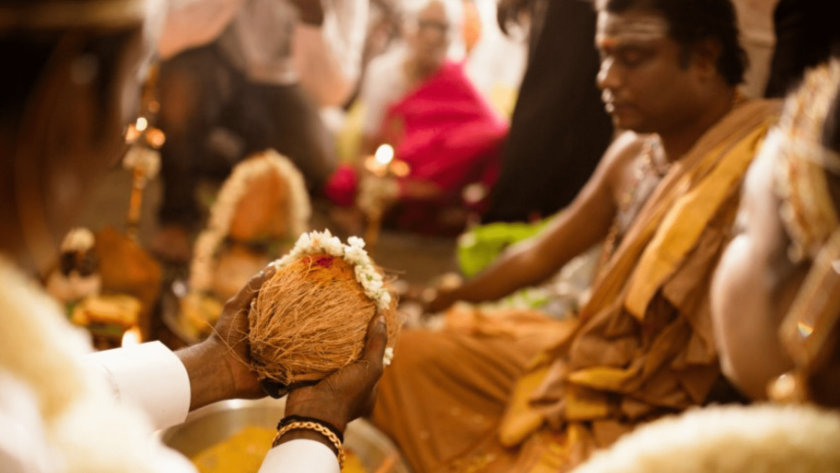 Knowledge Of Puja And Homa
A north Indian pandit will have complete knowledge of Hindu mythology and Vedic scriptures, which will help devotees to get maximum blessings from a ritual.
Availability
Though Pune has more than 30% of the North Indian population, finding a professionally trained North Indian pandit is hard. Therefore, book one who can understand the language and can seek maximum blessings for you.
Why Book North Indian Pandits Online From Smartpuja?
Suppose you seek any of the above puja or homa and want a professionally trained pandit. In that case, there is no better option than booking an online North Indian pandit from SmartPuja. These are some benefits of booking a pandit from SmartPuja.
Know Various Languages
Pandits available at SmartPuja are well-versed in various languages. You need to select the language you want the pandit to perform a ritual, and they will organise it.
Hassle-Free Process
With North Indian pandits SmartPuja also gives options of prasad, return gifts, and ingredients list required to perform a puja, which the pandit will bring on the puja day, making the process hassle-free.
Devotees Get Benefits Of Puja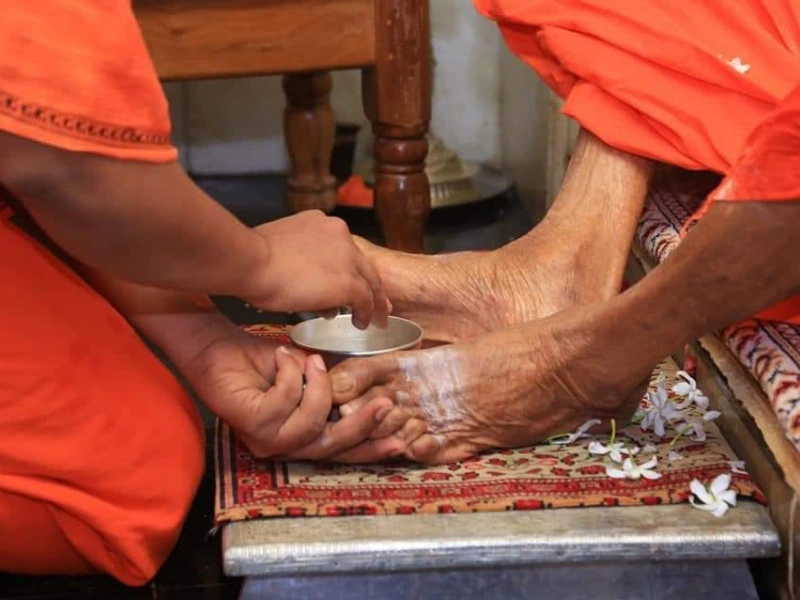 North Indian Pandits booked from SmartPuja will explain every process and significance, making the environment more positive and helping devotees to get the maximum blessings.
Conclusion
Now you know why SmartPuja is the best platform to book a North Indian pandit in Pune. SmartPuja has a list of verified pandits that can perform the puja in multiple languages. Almost all the pandits connected with SmartPuja have experience of more than 10 years and have done the rituals in many homes and places.
Also, booking an online pandit from SmartPuja will make you stress-free as the application allows you to choose catering or prasad services, return gifts, and flower arrangements. They can even arrange all the required ingredients for you and deliver them on the puja day. So, book a North Indian pandit in Pune by contacting SmartPuja.