Considering how big the competition is nowadays, becoming a top player is very difficult. It requires much work, and most professionals start their careers early. Every football club has a youth academy to train young talents and form them for the top leagues. Some of the best academies in Europe are Ajax and Benfica. There is a long list of top players that started at these clubs.
Moreover, many clubs are interested in signing young players in the hope that they will get one that will bring great results. Also, many hope to find the next Messi or Ronaldo. We have some excellent examples of players scoring many goals from the start of their careers, such as Mbappe or Haaland. On the other side, it can be struggling for a player who just turned 18 to compete with experienced professionals.
If you are analyzing teams for your next bet, you should take into consideration if one team is pushing a lot of young prospects. It is crucial to check out the form, previous games, and odds. When it comes to odds, the best solution is to visit a well-known betting platform like 1xbet.com.
Furthermore, people love to watch a young talented player that is showing amazing skills. However, the pressure is huge, and these players must continue with their development all the time. Renato Sanches is an example of how pressure and injuries can mess-up with a career of one of the most talented young players. We will introduce you to his story in the following article.
Amazing Start in Benfica
Renato Sanches burst onto the football scene as a young, promising midfielder with Benfica in the 2015/2016 season. He quickly established himself as a key player for the team, helping them win the Primeira Liga title that year. Sanches' impressive performances did not go unnoticed, and he soon attracted interest from top European clubs.
Despite only spending one season at Benfica, Sanches made a lasting impression with his dynamic and energetic style of play. He had a natural talent for driving forward with the ball, breaking up opposition attacks, and creating chances for his teammates. His performances earned him a call-up to the Portugal national team, and played a key role in their historic Euro 2016 triumph.
That was the time when fans started comparing him to some of the best players in the history of the sport. It needed only one good season for Renato to get a lot of fans. Also, it resulted in a big transfer to one of the best clubs in the world, Bayern Munich.
Transfer to Bayern Munich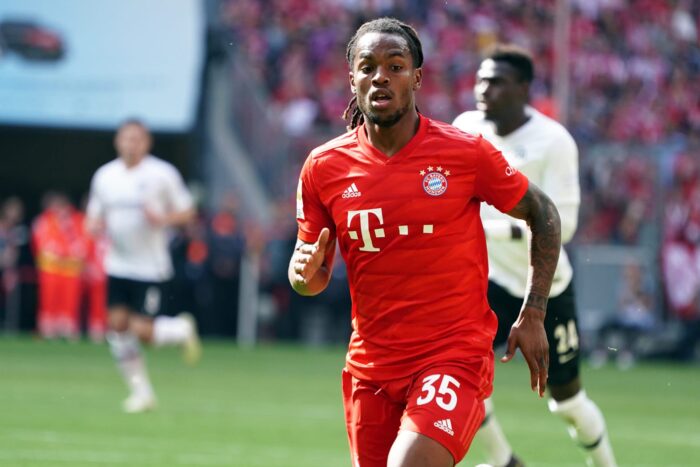 In the summer of 2016, Renato Sanches made a high-profile move to Bayern Munich for a reported transfer fee of €35 million. However, he struggled to replicate his form from Benfica and failed to establish himself as a regular on the team. Despite this, he did manage to win several titles with Bayern, including the Bundesliga and DFB-Pokal.
Injury problems plagued Sanches' time at Bayern, and he was eventually loaned out to Swansea City in the Premier League for the 2017/2018 season. The loan move was seen as an opportunity for Sanches to revive his career and get more playing time, but things did not go according to plan.
We have to mention that this is not the only case where talented young players are struggling after making a big transfer. When we look at some of the best players at the moment, many of them had difficulties at the start. For example, Martin Odegaard was one of the youngest players that singed a professional contract. He joined Real Madrid at the age of 16.
A lot of people expected to see him as one of the best players in the Spanish giant, but he had a lot of loans and failed to show that he is good enough for Real Madrid, at least by their opinion since he is having a great time at Arsenal at the moment, and a chance to win the Premier League. One of the main reasons why he was not the part of the first squad when he was 17, or 18, is the fact that there are already top players that are far more experienced. That is also the reason why Renato Sanches couldn't play more in Germany.
Loan to Swansea
Renato Sanches' loan move to Swansea City was a difficult and frustrating experience for the young midfielder. He struggled to adapt to the physical and fast-paced nature of the Premier League, and injuries limited his game time. Despite his best efforts, he could not help Swansea avoid relegation, and the loan move was widely considered a failure.
Despite the setback, Sanches remained determined to prove his worth and regain his form. He returned to Bayern Munich but struggled to break into the first team. So, in the summer of 2019, he was once again loaned out to Lille in the French Ligue 1.
Restart in Lille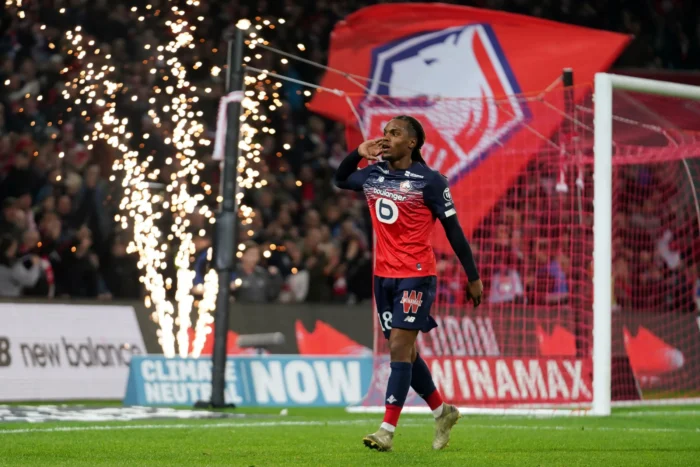 Renato Sanches' loan move to Lille proved a turning point in his career. He quickly established himself as a key player for the team, using his energy and tenacity to dominate midfield battles and create chances for his teammates. As a result, he helped Lille win the Ligue 1 title in the 2020/2021 season and was named the Ligue 1 Player of the Season.
Sanches' impressive performances at Lille earned him a permanent move to the club in the summer of 2021, and he has continued to impress in the new season. His form has once again attracted the attention of top European clubs, with Paris Saint-Germain reportedly interested in signing him. After a rollercoaster journey that saw him experience both highs and lows, Renato Sanches seems back on track and ready to fulfill his potential as one of Europe's most exciting midfield talents.
The impressive season in Lille got him back at the list of top players. Also, it resulted in another big transfer. This time, to PSG. He is now playing with Messi, Meymar, and other top players. However, there are still some struggles with injuries. He was being standard in the first half of the season, and even scored 2 goals in the league.
In the end, there is still time for this player to show his full potential. The most important thing for him is to stay fit and work hard. He is now 25 years old, which means we might see him lifting many trophies in years to come.