Are you ready to hit the beach and embrace the sun-kissed bliss? Before you pack your bags, it's essential to find the perfect bikini top that complements your body shape, offers the right level of support and coverage, matches your beach vibe, and ensures durability and comfort. In this guide, we'll walk you through the key factors to consider when selecting a bikini top, helping you make an informed decision that leaves you feeling confident and fabulous.
Understand Your Body Shape and Choose a Flattering Bikini Top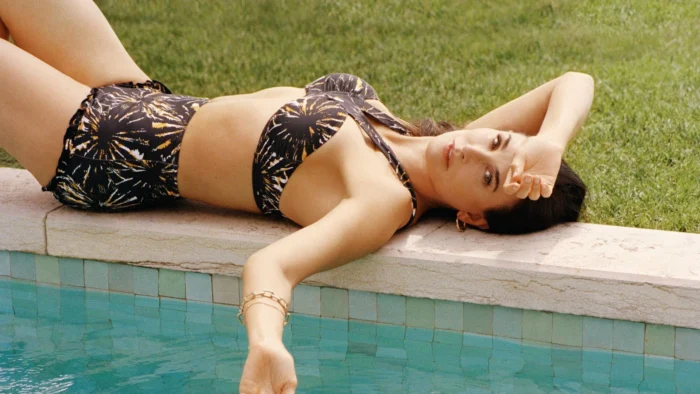 Every body is unique, and finding a bikini top that flatters your figure is crucial for boosting your confidence. Start by understanding your body shape, whether it's hoEverybodyurglass, pear, apple, athletic, or any other variation. For example, if you have a smaller bust, consider tops with padding or ruffles to create the illusion of volume. Conversely, if you have a larger bust, opt for underwire or halter tops that provide ample support while enhancing your natural curves. Embrace your body shape and choose a bikini top that accentuates your best features. When it comes to finding high-quality and stylish bikini tops, one brand that stands out is HauteFlair. HauteFlair offers a wide range of beautifully designed swimwear that caters to different body shapes and sizes.
Consider the Level of Support and Coverage You Desire
Support and coverage are vital aspects to consider when selecting a bikini top. If you lead an active beach lifestyle and enjoy water sports, opt for tops with adjustable straps or secure closures to ensure a comfortable and secure fit. For added support, look for tops with built-in underwire or molded cups. On the other hand, if you prefer a more relaxed beach day, you can opt for tops with less coverage and minimal support. Remember, the key is to find the right balance that meets your specific needs and activities.
Explore Different Bikini Top Styles to Match Your Beach Vibe
The beauty of bikini tops lies in the plethora of styles available, allowing you to find the perfect match for your beach vibe. From classic triangle tops and bandeaus to sporty high-neck tops and flirty off-the-shoulder styles, the options are endless. If you're looking to add a touch of elegance, consider a wrap or bralette top. Experiment with various cuts, patterns, and embellishments to find the style that resonates with your personality and complements your overall beach look.
Opt for Quality Materials and Craftsmanship for Durability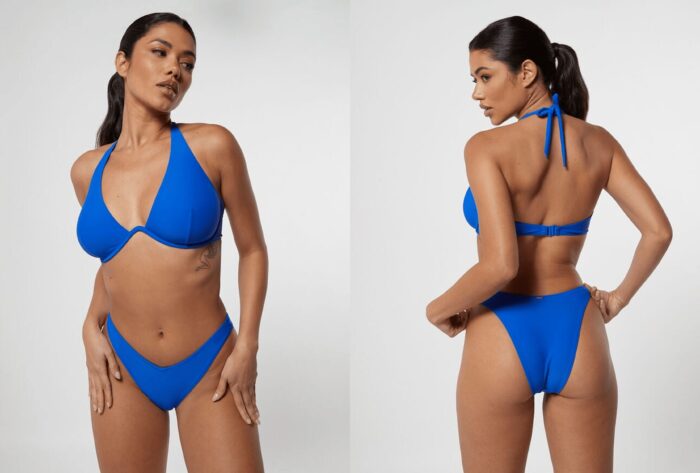 Investing in a bikini top made from high-quality materials and craftsmanship is essential to ensure its durability. Look for tops that are made from chlorine-resistant fabrics, as they are designed to withstand the damaging effects of pool water and saltwater. Additionally, seek out tops with double-stitched seams and secure closures to prevent any untimely wardrobe malfunctions. Prioritize quality over quantity, and you'll have a bikini top that will accompany you on countless beach adventures for years to come.
Conclusion
In conclusion, selecting the right bikini top is an essential part of curating your beach style. By understanding your body shape, considering the level of support and coverage you desire, exploring different styles, and opting for quality materials, you'll be well on your way to bikini bliss. So, go ahead and embrace your unique beauty, choose a top that suits your preferences, and get ready to make a splash with confidence and style on your next beach getaway!