Usually, when the next generation joins the family legacy, all their actions are under heavy vigilance. The biggest challenge for them is to carve their own space within the organization.
It's a tricky thing, being a father-son duo in the same line of business.It is widely understood that for few fathers, allowing their son to take over the lead role in a company they established may be a difficult pill to swallow, but for most, their legacy gets written in history. Let's look at some of the famous and successful father-son duos.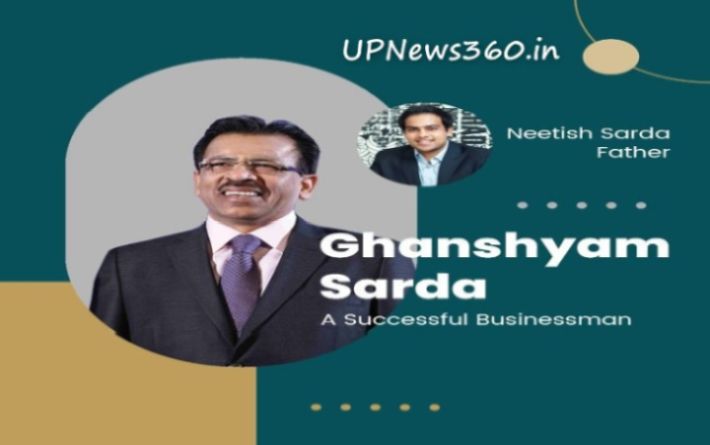 Mr Ghanshyam Sarda – Mr Neetish Sarda
The very popular father-son duo, Mr. Ghanshyam Sarda – Mr. Neetish Sarda is a perfect example of carrying the legacy forward. Mr. Ghanshyam Sarda is a Kolkata-based businessman and the chairman of the Sarda Group of Industries.
They majorly operate in the jute and information technology sector. Mr. Ghanshyam Sarda took charge of his family business and focused his attention towards the jute company, which was suffering from a major loss to transform it into a profit-making company. Since then, there has been no turning back. Soon after getting recognition in the jute industry, he stepped his foot in the chemical industry.
With a workforce of over 50,000 in West Bengal, the Sarda Group is one of the state's largest employers. Mr. Ghanshyam Sarda always focused on preserving the environment by using biodegradable fibre like jute. He also played a major role in social development by taking health initiatives for his employees and opening a charitable college for underprivileged people.
Walking on his footsteps, his son, Mr. Neetish Sarda, returned to India after completing his studies in the USA and Singapore. To continue his father's legacy, he joined his family business and worked with a few real estate companies.
Soon after that, he did something that inspired him to carve his way. Mr. Neetish Sarda got exposure to vibrant, collaborative, and flexible workplaces, which made him create workspaces of the future, focusing on office experience. He decided to make his way and capture the market potential of managed and flexible office spaces.
Both father and son have a vision of improving the well-being of a common person. Mr. Ghanshyam Sarda aimed to improve the quality of life for the underprivileged and provide health benefits to his employees. Walking on his father's footsteps, Mr. Neetish Sharda also aimed to provide a better quality of work environment to individuals for them to achieve work-life balance, stability, and social engagement.
Mr. Ghanshyam Sarda took the loss-making jute company to heights and opened other mills in the country. He also tapped on the real estate, IT, and chemical industries by overcoming endless hurdles. Similarly, Mr. Neetish Sarda never gave up on his dreams. His expertise in the workings of a big, diverse family business gave him the conviction and confidence to impel Smartworks to new capstones.
Mr. Aditya Gupta and Mr. Raghav Gupta
Another father-son duo is the owner of The Rug Republic, Mr. Aditya Gupta and Mr. Raghav Gupta. The Rug Republic is the only global brand of handmade Indian rugs, poufs, and accessories, being sold in over 92 countries. Mr. Raghav Gupta took over the e-commerce wing of the company and strived to make it reach newer levels. To be successful, they respect compartmentalisation and don't let disagreements in one field affect the other.
Mr. P Arumugam and Mr. Kanishka Arumugam
Adding to the list are Mr. P Arumugam and Mr. Kanishka Arumugam, the owner of Ekki Group. The group diversified into manufacturing other products such as jet pumps, submersible motors, centrifugal monoblocs, and borehole submersibles.
EKKI has evolved from being just a pump manufacturer to a water technology company due to the efforts of Mr. Kanishka Arumugam. The duo believes in respecting the opinions of each other and overcoming disagreements by not interrupting the decorum of the company.
The combination of father and son working together can give the business a different edge and conviction. Mr. Ghanshyam Sarda is a source of inspiration for millions of people for supporting his son to achieve his dreams. Mr. Neetish Sarda kept his father's reputation intact on his journey of becoming a successful business leader.