What is a CIBIL Score?
Credit Information Bureau India Limited or CIBIL is one of the four Credit Bureaus or Credit Information Companies in India. This company maintains an individual's credit cards and loans and all other credit-related records such as their Credit Score or CIBIL Score.
Members registered to the bank have to periodically submit their information to the bank based on their creditworthiness.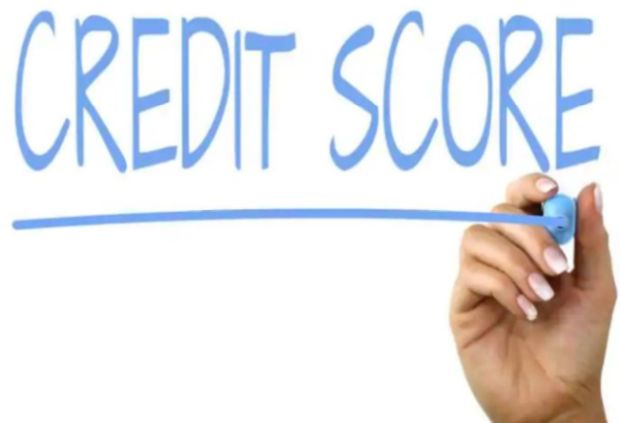 What is Purpose of a CIBIL Score?
CIBIL is a credit information database that plays a vital role in allotting your credit score. Based on this credit score, banks and other lenders will approve an individual's loans and other credit-based financial products. Lenders have started classifying their customers based on their credit score. They offer risk-based pricing on certain loan; the lower the risk, the lower the rate of interest and vice versa.
How is a CIBIL Score Calculated?
Credit Bureaus often use their own proprietary algorithm to calculate CIBIL scores. But the main factors broadly include payment history, loan and credit card behaviour of an individual, etc. Each factor is awarded a different weightage. Credit scores have to be consistently maintained in order to be beneficial.
How Does a CIBIL Score Affect your Loan Eligibility?
Different loans are granted by lenders based on how low or high their credit score is. Credit scores range from a minimum of 300 to a maximum of 900. Possessing a credit score of 700 is considered average. Secured loans like home loans cannot be given to an individual with anything less than a CIBIL score of 700.
CIBIL Scores affect an individual's borrowing capacity in the following ways:
CIBIL Score Range
Loan Acquired
Credit Health
750-900
Home Loan, Loan Against Property, Personal Loan, Business Loan, Car loan
●       This shows an extremely healthy credit history

●       It can be helpful in getting you the best loans

●       This reflects a spotless and consistent history of repayments on your part

700-750
Home Loan, Loan Against Property
●       Banks will further investigate this credit score to determine its consistency

●       Some banks might lend personal loans based on this credit score; some might not

●       This track record shows a satisfactory history of repayments

550-700
Home Loan, Loan Against Property
●       If your credit score is above 650, you may acquire a home loan or a loan against a property

●       This score reflects an irregularity in past payments

●       Banks may consider you for loans on extremely high-interest rates

300-500
Gold Loan, which requires 0 credits
●       This is considered to be a poor credit score

●       It reflects defaults in payments, write-offs, past misdemeanours and neglect on your part.

●       You will face immense difficulty in obtaining loans from any banks.
How Can a CIBIL Score be Improved Quickly?
Even if your credit score falls in the lowest category, not all hope is lost! You can still improve your CIBIL score  by making modifications in your financial habits that will reflect on your CIBIL score over time and make you eligible for loans.
You can improve your CIBIL score in the following ways:
Repayment of Credit Dues on Time:
A CIBIL score informs your loan providers whether you are capable of repaying your loans. If you have not been repaying them, you can start by paying outstanding credit bills. You can set reminders for payments and be disciplined and persistent in following them. You can avoid taking EMIs for a period of time because delays in EMI payments lower your credit score along with granting penalties. Paying dues on time will prevent your interest from piling up and will improve your credit score in the long run.
Limitation of Credit Utilization
Your Credit Utilization Ratio will acutely impact your credit score. This ratio is calculated by amounting to the total credit that you have used and comparing it to the credit you have been authorized to use. Restricting your credit usage is beneficial for your CIBIL score. Using less than 30% of your credit limit can prevent it from blemishing. One way you can improve this or prevent it from further damage is by seeking your lender and customizing your credit limit by increasing the potential limit of usage.
Possession of Excess Credit Cards
Credit cards and personal loans are unsecured loans. Having too many credit cards and indulging in expensive purchases will further decrease your chances of redemption. Applying for excessive credit cards will sorely hurt your credit score. Instead, while applying for a credit card, you can check your loan eligibility before doing so. It is smart to apply for credit cards only when you are sure to be able to repay. Banks or lenders must not feel that you are chasing credit. If you cautiously balance both your secured and unsecured loans, it will lead to a positive impact on your CIBIL score.
Opt for different types of Credit
A person who has never obtained any form of credit will generally have a low CIBIL score. It is hence advisable to obtain a mix of credit that include both secured and unsecured loans. Apply for long as well as short terms loans to improve your credibility. To keep your credit utilization low, opt for a higher credit limit. This ensures that you don't beat the limit while spending. When you over-utilize your credit limit, you fall under the high-risk category. As a result of this, even if you do acquire loans, they will be at exceedingly high rates of interest. Therefore, availing of different types of credits while keeping a check on the limit can productively tweak your credit score in a matter of time.
Check your CIBIL Report and Rectify Mistakes
According to a Federal Trade Commission study, 20% of customers had an error in their credit report in 2012. CIBIL is likely to make mistakes while updating your records. This will consequently bring down your scores and misrepresent your history in the records. Keep a check on your credit report every now and then for inconsistencies and errors. It is now easier than ever to monitor your credit history online. Errors such as delays in updating and incorrect scores can be rectified immediately if they are brought to notice.
Avoid Taking Too Many Debts
Take minimal loans over fixed periods over time. Avoid irregularities. Repay the loan before you take another one in order to maintain a good credit score.
Keep a record of your good old loan in order to prove a history of good practise. Accounts that show a solid repayment history should be kept active at all times. This is one of the most common tactics used by business enterprises in order to build trust and faith.
Irregularities that go into permanent records will poorly reflect on your capabilities to repay loans. Missing on credit payments or suddenly paying less will show a consistent sign of stress in the borrower's credit profile. Unaccounted cash advancements or an unbalanced account of money will enhance your signs of risk. This will prevent lenders from building trust in you. They will remain extremely hesitant to loan you money.
Longer Tenors While Taking Loans
While taking loans, try choosing a longer tenor for repayment. This will ensure lower EMIs which will be easier to pay on time. Your credit score will gradually improve as you consistently pay your EMIs.
Be patient and Consistent.
Your CIBIL score can't improve overnight or even over a short period of time. The most important thing is to avoid panicking or making any hasty decisions to reduce your score further. Take an ample amount of time to improve your record slowly. Once you've improved your record, take precautions to prevent it from defaulting in the future.
How to Check your CIBIL Score:
Since January 1st, 2017, you have had the option to check your CIBIL score by asking the Bureau to issue a copy of your credit report and your credit score without any additional charges. In today's day and age, you have the option to check your credit score online, which makes it much more convenient and quicker!
You can check your credit score online through CIBIL's official website by following simple steps:
Login to CIBIL's official website: cibil.com
Click on the option that says, 'Check my CIBIL Score.'
Choose a subscription product from the given options
Fill in the required details of your PAN and ID proof
Check the CIBIL score by PAN card
Click on the option that says, 'Proceed to Payment.'
Make your payment
Your CIBIL score will be sent to you via email
If you opt for a hard copy, it will be sent to your postal address. 
You never know when you might require a loan. Whether it is a home loan or a loan to start your new business venture, it is pertinent to maintain a good CIBIL score for the same. Make sure to keep a check on your CIBIL score to avoid being in a sticky situation during a time of need!