IRCTC OFS Details
How to check IRCTC OFS Allotment status 2020 online? As we know Indian Railway Catering and Tourism Corporation decided to sell stacks upto 20%. So Retailers & Non Retailer investors apply for IRCTC OFS online and offline. Checkout Majesco interim dividend 2020. So in this article we covered all the details like what is IRCTC OFS, how to apply for IRCTC OFS online, allotment and more. Know about Google Pay quiz online. As we know on 14th December 2020 solar eclipse so know how Surya Grahan effect on Share Market.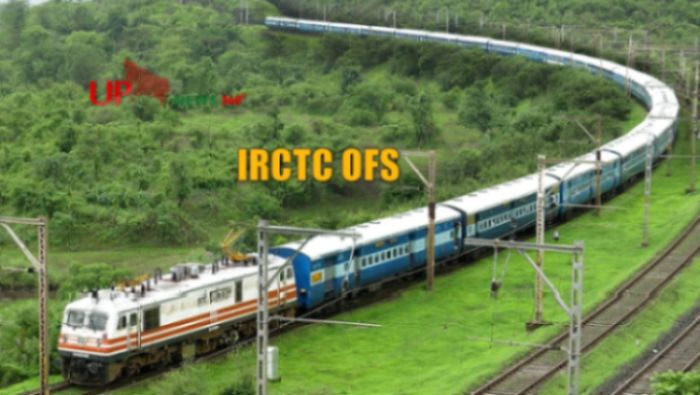 How to Apply For IRCTC OFS
For applying IRCTC OFS you have two options.
IRCTC OFS apply online
IRCTC OFS apply offline
You can apply online as well offline. If you are using your broker app and they are providing apply OFS facility in app, then you can apply online. Otherwise you can call your broker or visit office and told about IRCTC OFS. So they will apply for that.
Latest: GramFree World Login, Sign up & Free Earning
In this section we shared IRCTC share price day wise open & close.
| | | |
| --- | --- | --- |
| IRCTC Share Price | Open | Close |
| 11/12/2020 | 1403.95 | 1421 |
| 10/12/2020 | 1405 | 1452.75 |
| 9/12/2020 | 1666.6 | 1617.75 |
| 8/12/2020 | 1706.8 | 1448.5 |
| 7/12/2020 | 1585 | 1691.55 |
| 4/12/2020 | 1382 | 1570.6 |
| 3/12/2020 | 1364 | 1378.05 |
NOTE: Above price from source so we can't guarantee that it is accurate.
Know IRCTC OFS Allotment Date
Most probably any IPO or OFS allotment will be declared in 2 working days. So as per IRCTC OFS last date is 11th December, 2020. So after 2 working days IRCTC OFS allotment will comes.
आईआरसीटीसी ओएफएस के बारे में Details
योजना के हिस्से के रूप में, केंद्र ने आईआरसीटीसी के 2.4 इक्विटी शेयरों को बेचने का प्रस्ताव किया है – जो जारी किए गए कुल शेयरों का 15 प्रतिशत है और भुगतान किए गए इक्विटी शेयर पूंजी का प्रतिनिधित्व करते हैं – एक ओएफएस के माध्यम से गैर-खुदरा निवेशकों को, जो केवल गैर-खुदरा निवेशकों के लिए आज सदस्यता के लिए खुल चुके हैं।
इस ओएफएस के जरिए सरकार 1,367 रुपये के फ्लोर प्राइस पर 20% तक हिस्सेदारी बेच रही है, जो बुधवार के 1,617.75 रुपये के अपने क्लोजिंग प्राइस से 16% कम थी। सरकार 3.2 करोड़ शेयर बेच रही है, जिससे सरकारी खजाने के लिए 4,374 करोड़ रुपये जुटाने की उम्मीद है। गुरुवार को आईआरसीटीसी का शेयर 11.4% गिरकर 1,433 रुपये पर बंद हुआ।
भारतीय स्वदेशी Tooter ऐप Alternative of Twitter
इकनॉमिक टाइम्स ने प्रभुदास लीलालाधेर के विश्लेषक जिनेश जोशी के हवाले से कहा, आईआरसीटीसी यात्रा प्रतिबंधों में क्रमिक छूट के साथ अनलॉकिंग थीम पर एक परफेक्ट प्ले है । "मूल्यांकन चुनौतीपूर्ण लग रही है, लेकिन व्यापार, स्पष्ट विकास कर्षण, मजबूत वापसी अनुपात और स्वस्थ बैलेंस शीट के एकाधिकारी प्रकृति को देखते हुए बनाए रखेंगे."
भारतीय रेलवे के लिए परिचालन- खानपान, पर्यटन और ऑनलाइन टिकटिंग के क्षेत्र में आईआरसीटीसी का एकाधिकार है। इसमें सितंबर 2020 तक 1,535 करोड़ रुपये का शुद्ध नकद था और पिछले साल लाभांश के रूप में अपने मुनाफे का 38% भुगतान किया था।
How to Check IRCTC OFC Allotment Status
To know you got IRCTC OFS or not. For that you can contact your broker or check in your demat account.
IRCTC OFS Subscription Status
As per source Non retail portion for IRCTC OFS subscribed approx 2 times with the price of Rs. 1391.42. As per analyst due to Covid 19 IRCTC's business was impacted still it will covered soon.
Frequently Asked Questions
What is the IRCTC OFS Floor price?
Ans: IRCTC OFS floor price is 1367/share. And Government to sell its stake upto 20%.
How to apply for IRCTC OFS?
Ans: For applying IRCTC OFS you can contact your respective broker.
Is there any helpline for OFS?
Ans: You can contact official website of IRCTC OFS.
How to know IRCTC OFS allotment status?
Ans: As we know IRCTC OFS was close on 11th December, 2020. So most probably after 2 working days IRCTC OFS allotment declared.
Final Words
As we know Government sell upto 20% stake via OFS in IRCTC. In the above article we shared all the details like IRCTC OFS allotment status, how to check IRCTC OFS online & offline, OFS Price, Subscription, etc. For more news about IRCTC OFS you can write in the below comment section or visit official website.