What is IRCON OFS or इरकॉन ओएफएस?
In this article we shared information about IRCON OFS allotment status, इरकॉन ओएफएस date, floor price and more. Ircon International Limited is an engineering and construction based organization. They have the specialization in transport infrastructure. It was established on 28 April, 1976 by the government of India under the Indian companies act 1956.
It used to be formerly known by the name of Indian Railway Construction Limited (IRCON). It was founded as IRCON owned by the Ministry of Railways. It started off by the construction of Railways in India and abroad but then it started spreading or diversifying into other transport and infrastructure projects. As we know many OFS comes in past as well like IRCTC OFS allotment status, SAIL and more.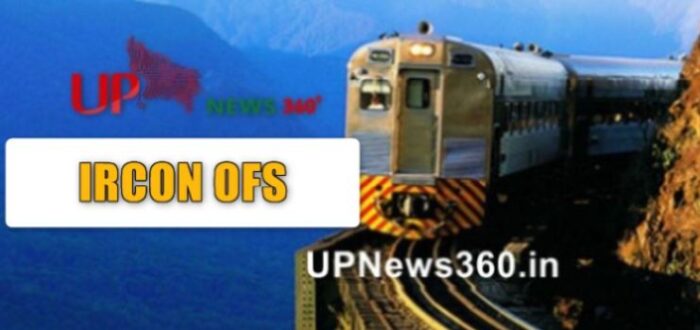 It saw expanded scope of operations not only in India but also around the world. The name was then changed to Indian Railways International Limited in October 1995. It is a public sector undertaking and it is headquartered in New Delhi, India. Mr S.K Chaudhary is the chairman and MD of the IRCON Pvt LTD. It is mainly concentrated on engineering, procurement and construction. The company is well known for taking challenging construction projects. Checkout allotment status of SAIL OFS online.
Overview of IRCON OFS
In this section we shared all the details regarding IRCON OFS allotment date, status, floor price and all.
| | |
| --- | --- |
| IRCON OFS | Details |
| IRCON OFS Price | Rs. 88 per share |
| Allotment Date of IRCON OFS | 05/03/2020 |
| Number of Shares offer for sale | Upto 47,025,787 equity shares |
| Allocation Based on | Price basis |
| IRCON Face Value | Rs 2 per share |
| IRCON OFS Bidding Date | 4th March 2020 |
| IRCON OFS Allotment Status | 5th March 2020 |
| Market Lot | 1 Equity Share |
| Maximum Bid Quantity | Upto 28,215,473 |
Main Works of IRCON International
The core focus of IRCON on the department of construction are Railways, Highways and EHV Substation Engineering and Construction. It also involves the construction of bridges, tunnels, flyovers, runaways, aircraft maintenance. This also includes the construction of commercial, residential and the development of industrial areas.It has its specializations in railways as in the construction of new railway lines, rehabilitation/conversion of existing lines, station buildings and facilities, bridges, tunnels, signalling and telecommunication, railway electrification, and wet leasing of locomotives), highways, EHV substation (engineering, procurement and construction) and metro rail.
The company has completed more than 1650 major infrastructure projects in India and more than 900 projects worldwide across the globe in more than 31 Countries. It did some major infrastructure projects in Afghanistan, Iran. The company built the Chabahar-Zahedan Railway In May 2016. It also did many design, Construction, testing and commission work in Malaysia. It did Survey & Design infrastructure Works (Earthwork, Bridges),Track Work,Signalling Works,Electrical Works in Jammu and Kashmir. IRFC IPO details online.
Positive Outlook of IRCON OFS
The positive overview of Ircon Ofs includes:
A team of skilled and experienced employees
A strong operating system and control
Steady execution of the plans which is visible through a growth in the robust order book
Enhanced financial performance and a strong credit profile
Construction and improvement in the various business offers in different sectors
Objects of the Issue in IRCON OFS
The objects of the Issue in Ircon Ofs are:
For corporate purposes
To get the benefit of listing the Equity Shares on the Stock Exchanges.
To carry out the disinvestment of up to 9,905,157 Equity Shares etc.
Some of the important facts to be known about Ircon Ofs are:
The non-retail book in the Offer for Sale (OFS), was subscribed 3.3 times with an indicative price of Rs 89.4 apiece as compared to the floor price of Rs 88 per share.
According to Vishal Periwal, an analyst at IDBI Capital, Ircon's Ofs is quite appealing in terms of valuations
At the Ofs price, the stock offers a dividend yield of 6% for FY22 and 7% for FY23 estimates.
The government is planning to sell up to 7.52 crore shares or 16% stake in Ircon through the Offer for Sale (OFS) to raise about Rs 662 crore
इरकॉन ओएफएस के बारे में
इरकॉन इंटरनेशनल लिमिटेड के ऑफर फॉर सेल (ओएफएस) को संस्थागत निवेशकों द्वारा जारी किए जाने के पहले दिन ओवरसब्सक्राइब किया गया । रेलवे पीएसयू इरकॉन में रु88 ए शेयर के फ्लोर प्राइस पर सरकार 16% हिस्सेदारी तक बेच रही है। यह मुद्दा गुरुवार को खुदरा निवेशकों के लिए खुल गया ।
आधार ऑफर साइज में इरकॉन के 4,70,25,787 इक्विटी शेयरों की बिक्री शामिल है जिसमें सरकार द्वारा धारित 10% हिस्सेदारी शामिल है। इसके अलावा, केंद्र के पास लगभग 2,82,15,473 इक्विटी शेयरों की अतिरिक्त बिक्री करने के लिए एक 'ओवरसब्सक्रिप्शन विकल्प' है जिसमें इरकॉन की 6% हिस्सेदारी शामिल है।
Frequently Asked Questions
What is IRCON OFS Floor price?
Ans: IRCON OFS Floor price is Rs 88 per equity share
When IRCON OFS allotment comes?
Ans: IRCON OFS allotment comes approximately on 5th March, 2020.
How to know IRCON OFS allotment status?
Ans: You can contact your Broker regarding IRCON OFS allotment.
Conclusion
Hope you know all the details of IRCON OFS allotment status, इरकॉन ओएफएस price and news. Still if you have any queries you can contact your broker or expert.