Thuna Online Portal
What is Thuna citizen portal online? THUNA, an online portal of the Kerala police department for the citizens to file a complaint, checking the accident history of vehicles and automobiles, and submitting applications.
It has now gotten easier to file a complaint and the above-mentioned tasks since they have launched a software application for simplistic and hassle-free use. Check how to login in sakarma citizen portal online.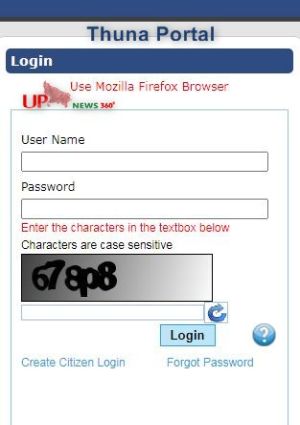 THUNA — The Hand U Need for Assistance, perfectly goes well with their work as well. Whenever you register a complaint, no matter where you are in Kerala, Kerala police will help you out as fast as they can.
The said citizen portal is also a part of the Crime and Criminal Tracking Networks and Systems(CCTNS), which in turn is connected to all the police stations in India. But of course, the citizen portal only works for the state as of now, it will change in the next update.
Latest: Virtual reality training for employee 2023
Why is Thuna Citizen Portal Needed?
We know the Kerala government has made a rule which states the internet as one of the basic human rights. And now they have come up with an outstanding project, that is the online portal of Kerala police.
There are times when a person who is a victim of a crime refuses to go to the police station out of fear, but now they can directly register their complaints online.
Moreso, this COVID-19 situation has made everything a little problematic, that aside you can't go outside when there is a national lockdown, "thanks to COVID-19". But now even that has a solution, as I stated earlier and will state this time as well, you can absolutely file a complaint, search for vehicle-automobile-related information in the web portal or issue for a police verification certificate without needing to go out. Easy, right?  THUNA truly lends you a hand in need.
How to Login into Thuna Citizen Portal?
Logging in to the THUNA citizen portal is not a monstrous task. One has to follow a few steps to login and file their issues. The steps are stated as follows:
The first one has to go to the portal by typing thuna.keralapolice.gov.in on the search bar.
After doing so, they will be able to see the portal's dashboard. On the right side, they have to see there's a log in option. But on the bottom of it, there is another option called "Citizen login".
There will be a lot of options, where you can put your personal details, ways to contact, address, and age panel.
One has to put their personal details, and on the ID details bar, one can put their AADHAAR or PAN information or any of their choice.
Secondly, they will have to put their email ID and phone number, and on the identification type, there are various options where one can put their PAN card/Ration card/Driving license/Passport/Arms license information, etc.
Thirdly, one will have to put their birthday, including their age range as well.
And now to the last point, one is supposed to enter their permanent home address and house number.
Now that you have made your citizen account, you can either search for previously registered cases, file a complaint, or whichever you want in the logged databases.
Services Provided By Thuna Portal
As we know how THUNA PORTAL is helpful and cooperative. Now we would like to mention some of the services as provided by the portal.
The citizens now can report their complaints or file petitions to the higher officials or any police station.
Citizens can also view and download FIR registered cases by the police stations.
Now via the portal one can easily get information in regards to those who have gone missing or a person who is wanted.
THUNA portal also has information based on used vehicles or those who buy used automobiles. One can also apply for NOC applications for automobiles, which can be submitted and found in the portal.
One can issue police verification certificates and documents as well through the portal.
Conclusion
Upnews360 portal team like to conclude this article on Kerala police by saying that their Thuna citizen portal is absolute a gem. It's easy to use, one can easily log in to the portal to apply for a certificate, or to find out information on used vehicles and to file a complaint too. The THUNA portal needed has justified the name, whenever someone is in trouble they can swiftly go to the portal and place their complaints without any fear.