UP BJP President
Uttar Pradesh BJP (BJP) President Swatanter Dev Singh has said that Kuldeep Singh Sengar has been expelled from the party. "I was not aware of his expulsion. I was in Kanpur, but today the decision has been taken by the central leadership," said Independent Dev Singh, adding that the Yogi government is standing with the victim of Unnao. Therefore, the Yogi government cannot be put in the dock.
The suspension was long over the expulsion of accused MLA Kuldeep Singh Sengar from the party. In Delhi on Thursday morning, the BJP claimed that Sengar had been expelled from the party, but UP BJP President Swatanter Dev Singh was saying by evening that he was suspended. However, Independent Dev Singh has now clarified that Kuldeep Singh Sengar has been expelled from the party. He is no longer in the party.
Earlier, in Kanpur, when asked about Kuldeep Singh's exit from the BJP, he replied that Kuldeep Singh Sengar had been suspended from the party in 2018. After there was confusion over Kuldeep's situation, it is now clear that Kuldeep has been expelled from the party after the statement of Independent Singh.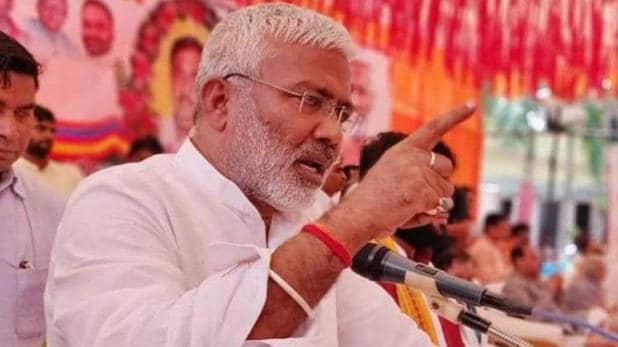 In fact, BJP Rajya Sabha MP G.V.L. Narsimha Rao said in the Unnao rape case that the party did not under any pressure but the victim could get justice, so that MLA Kuldeep Sengar was prosecuted. The BJP MP said, "I want to ask the parties to whom the courts have been ordering, but they still kept protecting their accused leaders. Bjp does not work under anybody's pressure.
Significantly, the UP government's credibility and claims of the state police over the incident of Unnao rape victim have been blown up. The Supreme Court has transferred the entire case to Delhi and asked the CBI to complete the investigation into the incident within a week. The Supreme Court said that UP police are not trusted and hence the responsibility for the safety of the rape victim has been given to the CRPF.
Source: Aajtak