Karuvoolam IFHRMS Portal
What is IFHRMS login? In this section we shared detail information about IFHRMS portal login, ifhrms pay slip download PDF, employee salary slip and many more. IFHRMS Karuvoolam or karuvoolam IFHRMS is established by government of Tamil Nadu. As Government of Telangana extend last date for LRS you can check more information about layout regularisation scheme telangana 2020 online as well.
IFHRMS stands for 'Integrated Finance and Human Resource Management System'.Finance Department under Department of Treasuries and Accounts of Tamil Nadu government is the nodal authority of this portal and monitors its every activity.  This portal will be used to avail services related to Tamil Nadu department. At our portal you can check Gitam web login & registration online.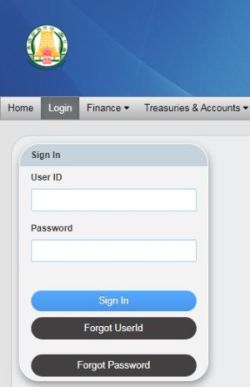 IFHRMS basically aims at providing solutions in carrying out the functions of department of Finance and many other government departments.  It will also track down the financial or monetary activities and corporate so as to integrate it with the Human Resource Department which then works on automatically and study generating various tools for employment.
Overview of Karuvoolam IFHRMS Login Portal
| | |
| --- | --- |
| IFHRMS Portal | Detail |
| Who launched IFHRMS Portal | Tamilnadu Government Launched IFHRMS portal |
| IFHRMS Means | Finance and Human Resource Management System |
| Name of Department | Finance Department |
| Official Website | https://www.karuvoolam.tn.gov.in/ |
It will help in pension management as well as submission of payslips, loan sanctioning etc. Therefore it manages employees and recoveries and also maintains their service record.  The IFHRMS project is first of its kind in our country for the better usage of the state resources.
It is a step towards making comprehensive and integrated approach towards e governance, digital governance with main focus on process engineering, robust management of state finances and workload optimization with the help of technology utilization. Also you can know about IFP Gujarat portal login procedure.
How to Log Into IFHRMS Portal?
Click on the link https://www.karuvoolam.tn.gov.in/web/tnta/oamlogin
Enter your IFHRMS user ID.
Enter your password.
Click on Sign In button.
You will be directed to a new page.
How to Download IFHRMS Pay Slip?
Click on the link https://www.karuvoolam.tn.gov.in/web/tnta/oamlogin
Login into your account using your user ID and Password.
If you forget your password Click on Forget Password option and enter your Mobile Number.
An OTP will be sent on your registered mobile number. Enter the OTP number which is sent to your registered mobile number and create a new password.
Form the new password and you are ready to login to IFHRMS Excel setting portal.
The Names of Following Department under IFHRMS Portal
Treasuries and Accounts
Pension
Local Fund Audit
Small Savings Account
Government Data Centre
Cooperative audit
State Chief Auditor of Statutory Boards
Online platform will ensure real time updating of transactions and hence will be able to create a comprehensive database.  It is an integration of Technology with human resource component which actually helps in managing resources in a better way by reducing workload at various levels.  It is completely online initiative which means it's a hassle-free ant non chaotic in nature.
This insurance a robust environment in all working places for the employees. The IF HRMS envisages real-time updation of information on the finances and also state expenditure and income generated from jobs and other monetary aspects.
HRMS Payroll Login
The existing monetary management system is really time consuming as it takes around 8 to 10 working days to settle down for the salaries and pension payments for the employees every month.  After IF HRMS portal the payments are being settled in just a day.  It can be noted that apart from being a hassle free process it is paperless and easy.  The Commissioner of treasuries and accounts appreciated the hundred percent digitalization of government employee service register.
How to Check IFHRMS Pay Slip or Employee Salary Bill?
In this section we shared step by step guide for IFHRMS pay slip or how to download employee salary bill online as follow:
Visit the linkhttps://www.karuvoolam.tn.gov.in/web/tnta/oamlogin
Sign in using your user ID and password
Now click on IFHRMS folder out of four different folders which are there on the page you opened.
You have a choice to personalize your choices available on the page by setting up new favorites from various domains provided in the page.
You will be able to see two folders namely human resources and finances.
Double click on finance if you need to see your salary bill
Select DDO from the options available next page.
Now select pay bill groups from various options available on the DDO master domain.
Click on create option.
Fill your details on the page like bill, group name, post type, account code etc.
Click on the review option now and then submit your application.
Please ensure that the information on your display screen is correct after which select the payroll domain on the top of the page and search your job with employee number.
Now click on Add/Update Bill group option.
You will receive a confirmation for your request with the request number
Now view for the outputs of the completed requests and you will have your information.
IFHRMS Helpline Contact Details
In case you have any queries related to IF HRMS login or sign up or you need to download e-pay slip skills and salary bills  just contact IFHRMS helpline number 0484 4017 2172.
You also have an option to visit if HRMS official website from https://www.karuvoolam.tn.gov.in/web/tnta/oamlogin
F.A.Q about IFHRMS
What is the IFHRMS full form?
Ans: IFHRMS stand for Integrated Finance and Human Resource Management System.
Which government launched by IFHRMS login portal?
Ans: Government of Tamilnadu launched IFHRMS portal for various purpose like employee salary slip and other finance related service.
How to login in IFHRMS portal?
Ans: For that you have to visit official website https://www.karuvoolam.tn.gov.in.
Can I change password in IFHRMS login portal?
Ans: Yes, sure you can change your password.
How do I change my IFHRMS password?
Ans:  For change IFHRMS password you have to visit official website https://www.karuvoolam.tn.gov.in. Then you can do appropriate procedure.
What is IFHRMS?
Ans: IFHRMS portal launched by Government of Tamil nadu for Finance related department.
Conclusion
IFHRMS login portal provided by government really impacts the way human resources and the financial activities are monitored and used. This karuvoolam IFHRMS portal is just one click away which makes services to the State Government employees very easy. One can really access all the services anywhere creating financial services and human resources integration in a digital manner.