BSP Support NDA For Article 370
The BSP has also joined the Narendra Modi government at the Centre in the matter of scrapping some of the provisions of Article 370 from Jammu and Kashmir. The BSP supremo has termed the decision as in the interest of Kashmiris.
The Modi government's resolve to remove Article 370 of the Constitution from Jammu and Kashmir has been endorsed by bsp National President Mayawati. Mayawati expressed hope that the centre's decision will benefit the local people.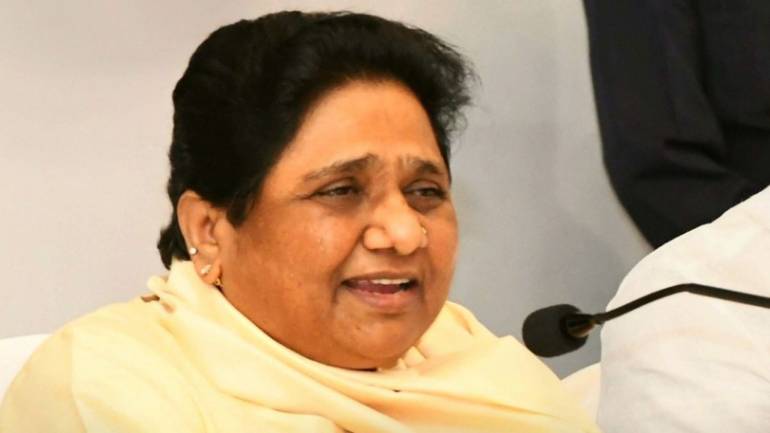 Mayawati said, "The demand for the removal of Sections 370 and 35A relating to special status to Jammu and Kashmir was long enough to enforce the intention of social, economic and political justice of the Constitution across the country. Now the BSP expects the right benefits of the Central Government's decision in this regard to be further extended to the people there," he said.
BSP Leader Mayawati View on Article 370
BSP supremo Mayawati said that with the declaration of Leh-Ladakh in Jammu and Kashmir as a separate Union Territory, the long-standing demand of the Buddhist community in jammu has now been fulfilled. Bsp welcomes this decision. This makes Baba Saheb Dr. Bhimrao Ambedkar and Buddhist followers all over the country very happy.
The Modi government has taken the biggest decision ever on Jammu and Kashmir. Section 370 has been weakened and Jammu and Kashmir has now been made a Union Territory.
Meanwhile, the central government has now started focusing entirely on the valley. According to sources, the Modi government is soon going to announce a number of major schemes in the state to push forward the development in the state.
Significantly, the Modi government has diluted the privileges of Jammu and Kashmir under Section 370. Home Minister Amit Shah has already moved a proposal for reorganisation of Jammu and Kashmir, which has been passed by the Rajya Sabha and the bill will be discussed in the Lok Sabha on Tuesday.
Now the Ladakh region will not be part of Jammu and Kashmir. Jammu and Kashmir and Ladakh will act as two separate union territories.
So in short BSP supremo Mayawati also support Modi led NDA government for Article 370.