EPFO Claim Status Enquiry
Stay here to know your EPFO claim status. All employees who have claimed for provident fund, can check the status of their EPFO claim status for withdrawal. No need to visit EPFO office to fill up the form. Know your EPF claim status just by few clicks from your most comfortable places.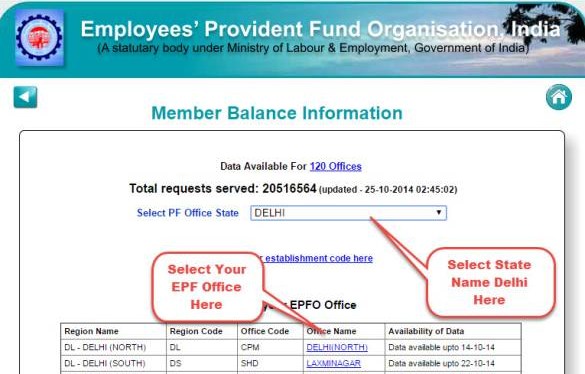 Likewise other services, EPFO is offering many digital conveniences to the EPF members. The EPF member portal login offers various online facilities. Members can check PF balance status online by registering at the portal. This post shows you how to know your PF claim status online. You will need to keep your PF account number ready with you to checking the status of provident fund application. Also you can download Sonu sood pravasi rojgar app online.
EPFO Claim Status Online
Employees provident fund is a major retirement saving scheme for employees in India. While changing companies, many employees are either transferring the PF account or withdrawing the accumulated PF amount. EPF claim status check will allow employees to know the position of their PF withdrawal application. There is also a dedicated portal epf balance status that provides all the information.
You can track EPFO claim status online regardless of the office to which you have submitted your claim. Though, claiming EPF is now a much simpler process, the status check will ensure you of the exact position of your claim. It will also inform you of any discrepancy in your application in advance. Hence, checking status will help you avoid delay in your withdrawal of PF.
 How to Check EPF Claim Status Online at www.epfindia.gov.in
The official portal of EPFO has launched a KYCS page (know your claims status). Find below the link for know your claim status at epfindia.gov.in. Hit the link and follow the given steps
http://www.epfindia.gov.in/site_en/KYCS.php
Click the link given above. Further, look for the option 'Click Here for Knowing Your Claim Status' at the page. Follow the option.
Select the state and click on: 'Search for Establishment Code' link just below it.
Do you know the region of your EPFO office? Then, select last option saying 'Establishment under Office'. Select the exact region of your EPFO office using the drop down menu.
You will see the complete list with their establishment code. Establishment code is a numerical portion of your 7 digits EPF member Id. Sometimes, it also has an extension code of further 3 digits.
If there is no extension code in your PF account number, just leave the extension code box 1 blank.
Enter the region code as well office code.
Enter Establishment code and also the extension code if applicable.
Enter your employee provident fund account number.
Click the Submit tab to complete process of EPFO claim status tracking.
EPF Claim Status Information
Now you should see your EPFO claim status on the screen. The status messages will be displayed clearly to understand the position of your PF withdrawal claim. The portal also offers to link your PF account with your insurance policies. You can fund premiums of your policies directly from the PF amount accumulated in your account.
Just get registered at the EPF member login. And you can take benefit of tons of useful online facilities provided by EPFO portal. You can link your PRAN card number with your PF account. This will reduce lots of hassles for you while getting the withdrawal of PF.
PF claim status can also be checked offline by filing up a form. Download the form online and submit it at your nearest EPF office. Or you can ask for the form at the EPF office itself. EPFO India solely administers the employee provident funds of all EPF members. All companies in India with more than 20 employees need to register with EPFO. The portal also offers many facilities for employers. Login facility is provided for employees as well employers registered with EPF.
Frequently Asked Questions
How can I login in PF account online?
When EPF claim status shows status not available?
How to fill EPF claim form online?
How to check EPF claim status online & offline?
Is there any helpline number or contact toll free number for EPF claim status?
How to track EPFO claim status?
Final Words
Employers can make EPF payments online at the official portal of EPFO. Checking EPFO claim status at KYCS – EPFO is helping a huge number of employees. We also recommend you to refer to other useful status checks published at our site. Online tracking of voter id status, LIC policy status, Aadhar card update status online, passport status is also available. Make sure to follow upnews360 portal for all the updates.