UAN PF Status
EPF members can check their UAN status here. If you are a member of EPFO, do activate your universal account number. UAN can be activated at the EPFO member portal. The activated UAN can help you get tons of extra facilities and conveniences.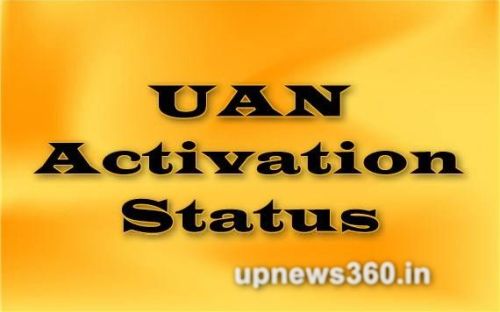 Each EPFO member is issued a unique UAN number. UAN number is comprised or 12 digits and is unique to each member. The number is issued to the employee with lifetime validity. The number remains same regardless of the changes of the workplace. If you are already a PF member and not received the UAN number, check the UAN status online. Employees can also check their UAN status with their employees.
This post gives you an elaborate method of checking the status of their universal account number. The procedure is to be carried out at the official website of employees provident fund organization. Also now Aadhar card update status online and easy.
UAN Status Passbook
A host of useful facilities is available for the UAN number. Employees can now seed the UAN with their bank accounts, aadhar, and PAN. This saves lots of hassles for employees while withdrawing PF. The UAN number does not change with the change of company. A huge number of universal account numbers are activated by the employees.
First of all, you need to collect your UAN number from your employer. If the number is not yet issued or generate, use the procedure to track the UAN status. Employees can generate and track status of UAN without a help of employers.
Online UAN Status Check Procedure
The requirement to track UAN status is your EPF member ID. The member ID is a 22 digits unique number given to all the EPF members. Go to EPFO login page for further information. Keep it ready with you before you start checking your UAN status. Follow the below step-wise process to check the status of your universal account number.
Reach the 'Know your UAN Status' page by clicking the below link:
http://uanmembers.epfoservices.in/check_uan_status.php
Select the appropriate options from the drop down menus for state and your region or EPFO office.
After you enter state and region, the first two boxes for EPF number will get filled in.
Now type the establishment code, and extension code to complete your EPF account number.
Just leave the extension code blank, if you do not have it in your PF account number.
If you do not know the establishment code, you can look for it at this link: http://search.epfoservices.in/est_search.php
After filling up these details, click the 'Check Status' button.
You will now get the UAN status message on the screen. The message will indicate if your UA number is already allotted or no.
You will get a message whether the Universal Account Number is allotted or not.
UAN Activation Status
If it is not allotted or generated, you can send a request for generating it. To get your UAN number by SMS on your cell, follow the option given at the right side of the page. Enter all the mandatory fields like your name, birth date, and mobile number.
Enter the password and captcha code. Click the option of 'Get PIN.' You will receive the PIN number on your cell. Enter it in the PIN field and click the 'submit' button. You will now receive SMS when the UAN is generated. It will take minimum 7 days for UAN generation.
How to Activate EPF Universal Account Number / UAN
Click the below link to activate the UAN registration. After registration of your UAN, track the UA status as per given above.
http://uanmembers.epfoservices.in/
Frequently Asked Questions
How can I check my UAN status?
What is UAN Status?
How can I check my PF balance?
What is under process in PF claim UAN status?
How can I check my PAN card UAN number?
Final Words
The registration of UAN gives more independence to employees. Employees can get useful information for their PF account from the portal. No need to approach your employer to get information on EPF account. With UAN activation, employees can download monthly e-passbook of their EPF account.
Check UAN status and get facilities of updating your account details online. Major facilities like tracking EPF claim status, PF balance, status and UAN status are very useful for employees. Upnews360 portal carries information and guidelines to check very status of applications. Users should refer PAN card status and aadhar card update status.